Mayor and Twinning Details
Mayor
In May of each year an Annual Town Council is held where the Mayor and Deputy Mayor are elected. Both roles represent the people and council of Weymouth and these roles are non-political. The Mayor Chairs the Full Council meetings and leads the towns civic events such as Remembrance Sunday.
In the Mayor's absence the Deputy Mayor will stand in place.
In May 2021, Cllr Colin Huckle was elected as the Mayor of Weymouth Town Council.
Cllr Huckle will continue to be Mayor until May 2022, when the next Mayor will be elected.
The Deputy Mayor of the town is Cllr Ann Weaving.
Mayor's Biography
I was born and raised in the East End of London close to the Essex Boarder. Hence I am a life long West Ham and Essex County Cricket Club Fan.
My first job upon leaving Grammar School was for the National Assistance Board in Poplar where the Kray Brothers were active.
I met my first wife whilst working there and we set up home in a small village near Epping. Following spells of working in the Private Sector and a spell of Self Employment I became the Office Manager for The Corporation of London in its Management of Epping Forest a major Public Open Space of some 6,000 acres which increased to 8,000 acres.
I was active in local politics and was a Parish Councillor for over 20 years. I was elected to serve on the Epping Forest District Council for 18 years holding a number of Senior Positions.
I also served as Chair of a Primary School as well as Christian Secondary School. I was also a Non Executive Director of an NHS Primary Care Trust.
Unfortunately my wife died in 1999 following a five years battle with Breast Cancer. At that time our Daughter was 14 years old.
I was blessed to meet Marian and we married in 2003 upon her retirement having had a career in education.
After two years we started a new life as we moved to Weymouth and have been very happy to be part of this Community. In 2012 I returned to active politics being elected to Weymouth and Portland Borough Council and held a number of Senior Positions. With Local Government re-organisation I was pleased to join the newly created Weymouth Town Council. I served during the first 2 years as Deputy Mayor and am now proud to have been asked to become Mayor in May.
I am a Past Captain and current President of Weymouth Golf Club, Secretary of The Weymouth F.C. Supporters Association. Marian and I are life long Christians.
Marian, my Mayoress, and I look forward to meeting as  many Community Groups and Residents and to actively promote Weymouth as a thriving place to live, work and play.
Councillor Colin Huckle.
If you wish to invite the Mayor to any of your events, or contact them for any reason, please email mayor@weymouthtowncouncil.gov.uk or call 01305 239314.
Twinning
Weymouth is twinning with Louviers in France and Holzwickede in Germany.
Louviers
Weymouth Louviers Society. On the Society's website you will find information, photographs of official visits and details of significant events which the society has been involved with over the last 60+ years of friendship between Weymouth and Louviers in France.
A French contingent visits Weymouth in May of each year and a party from Weymouth visits Louviers in September of the same year.
If you would like to be part of our society and are interested in what they do, please complete the contact form and they will be in touch.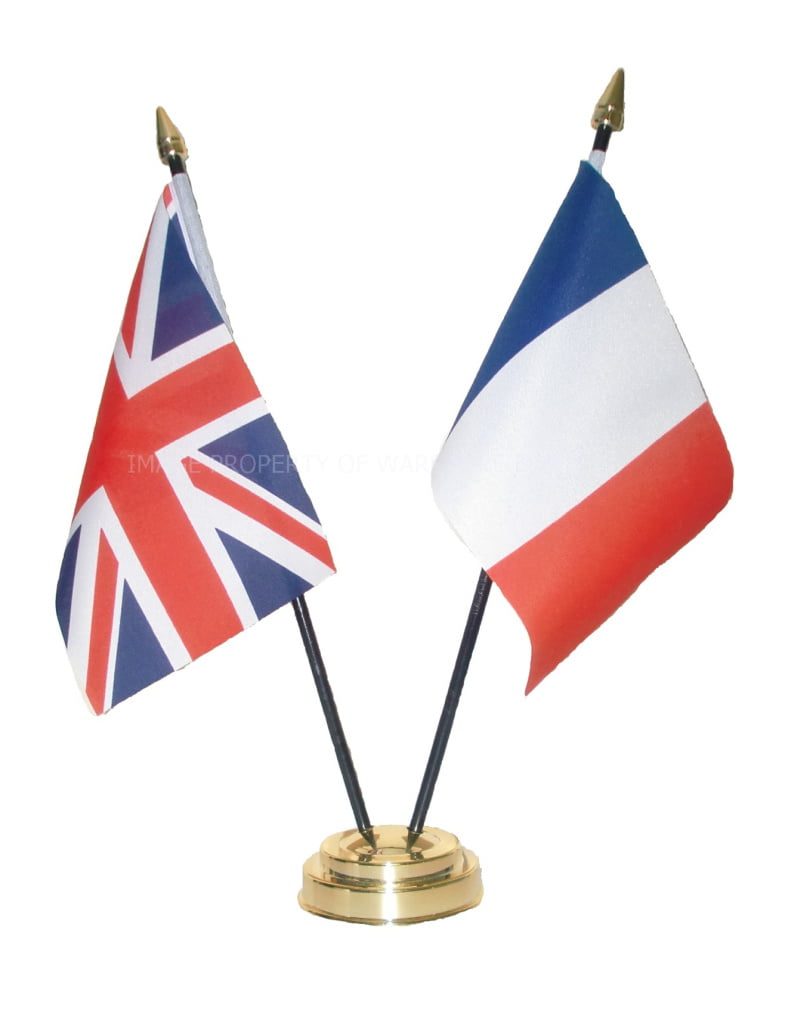 Holzwickede
A similar Twinning relationship (Partnerschaften) developed between
Weymouth and Holzwickede, Germany and its "Charter of Friendship
(Freundschaftscharta)" was signed on 26 April 1987 by Weymouth's
Mayor D. Hall and Holzwickede's Mayor H. Schurhoff in the German town
and the Weymouth – Holzwickede Society was formed.
Weymouth's Mayor is the honorary President of the Society.