Key Documents
About your Council Tax precept
Town council precepts
The town council is funded by part of the Council Tax known as a precept and by income it generates.
How the precept is calculated
For more details on how the precept is calculated visit Dorset Council's website.
For the coming financial year 2022/2023, councillors have agreed a 5% reduction in the precept. This means a reduction of £9.28 per year for a Band D property, or 77p a month. The average property in Weymouth is a Band B and these properties will see their precept reduce by £7.22 per year, or 60p per month.
The infographic below has more details.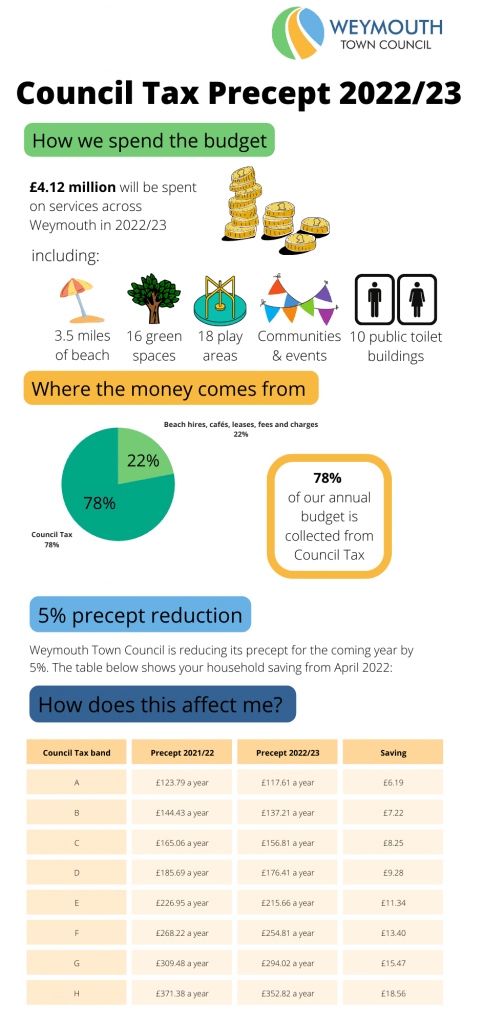 Key Documents