Town Centre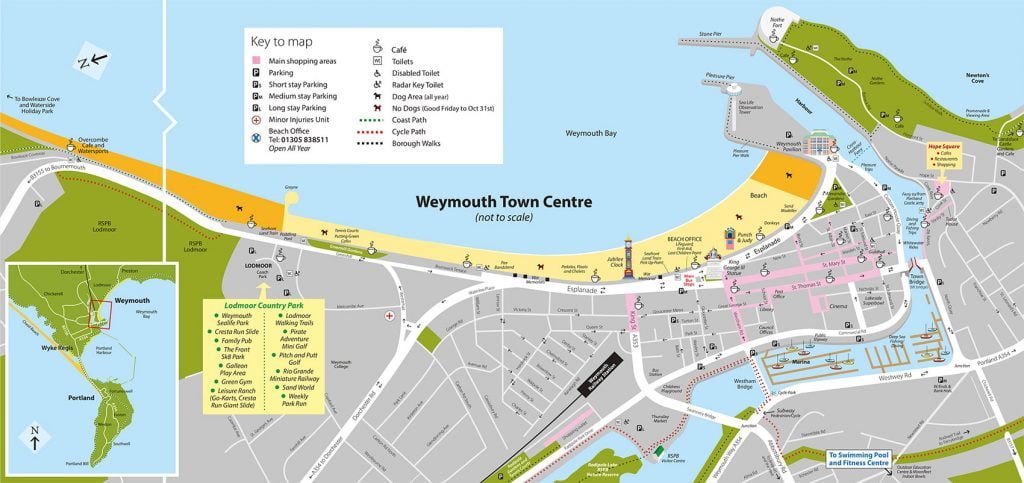 Weymouth Town Centre is a fantastic traditional seaside town that offers something for everyone, with easy pedestrianised access & plenty of parking.
We have a wide range of shops & businesses with high profile nationwide stores as well as many independent family-run shops offering brilliant quality & service. 85% of our town centre businesses are independent, meaning you can find unique gifts and clothing down every street.
Shopping is made easier for people with a disability with allocated parking right in the middle of the town centre near the shops with very good access level.
The management of the town centre is run as a partnership between Weymouth Town Council and all its partners and stakeholders; including Dorset Council and the Weymouth BID.
Weymouth Town Centre Management Priorities:
To manage projects that support the regeneration of Weymouth Town Centre
To support and enable town centre businesses, creating revitalized and more viable town centres
To encourage inward investment and reduce vacancy rates
To ensure town centre stakeholders are engaged and involved in major regeneration projects impacting on them
To work on a visioning/place study to secure Weymouth heritage and cultural history
To hold regular town centre management meetings to include, Councillors, Weymouth Town Council Officers, Weymouth BID, Weymouth and Portland Chamber of Commerce, Dorset Police, Dorset Unitary Council Departments together with associated stakeholders and partners
To ensure town centre stakeholders are engaged and involved in major regeneration projects impacting on them
To ensure a safe night time economy that is robust and engaging to residents and visitors to Weymouth – Weymouth currently holds the coveted PURPLE FLAG award that the association of town and city management award
Our Town Centre is the Heartbeat of a Community