Weymouth Neighbourhood Plan
Tell us about your neighbourhood and what would improve the place you live.
What is a neighbourhood plan?
A neighbourhood plan sets out the policies that are used to make decisions on planning applications in that area.
It is led by the local community and gives you the power to shape future development in your area.
Where will Weymouth Neighbourhood Plan apply?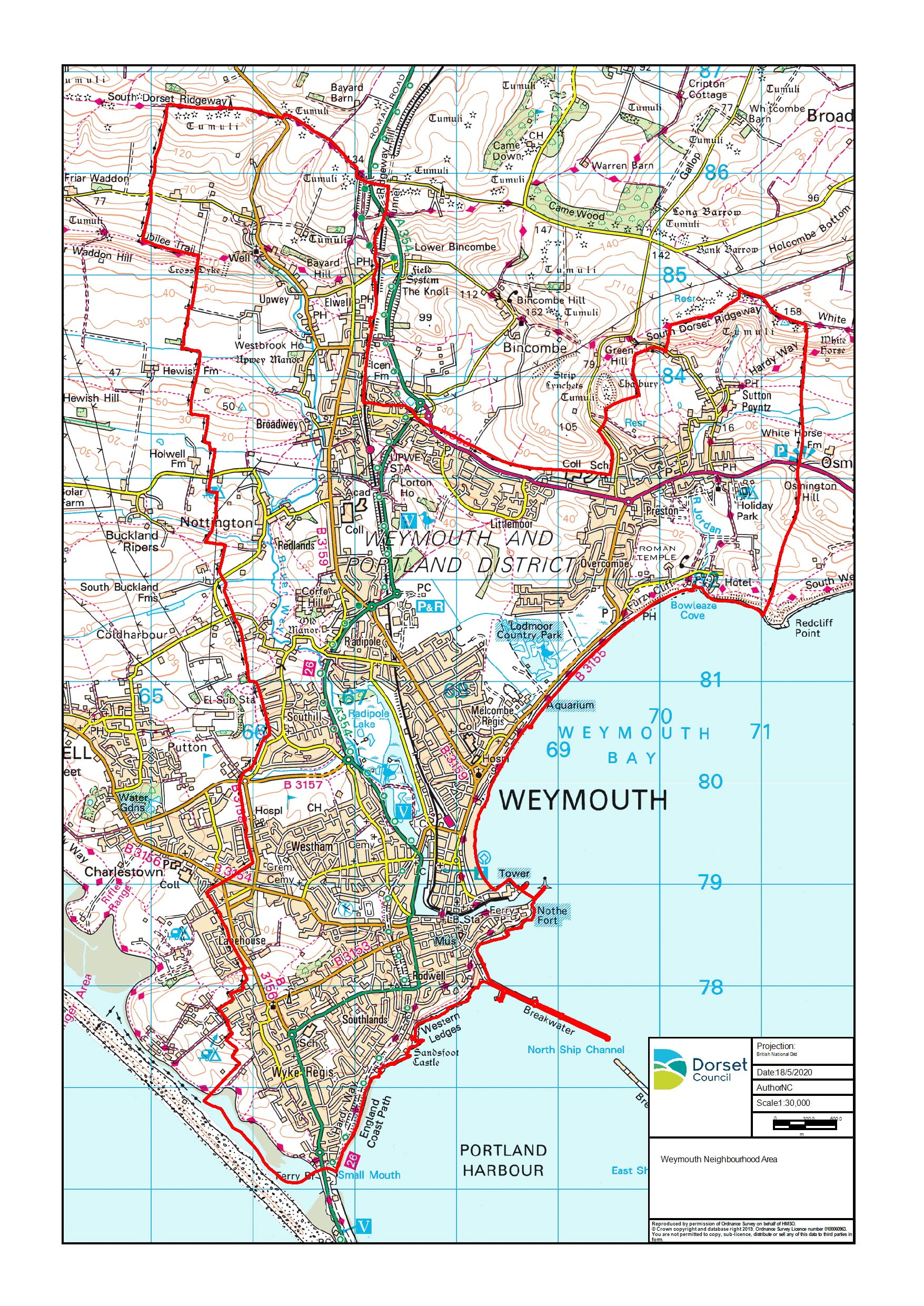 Our neighbourhood plan will apply to the wider Weymouth area, not just the town centre.
The designated boundary, shown on the map, was agreed in July 2020.
Following a 'yes' vote in the referendum on 13 February 2020, Dorset Council officially 'made' the Sutton Poyntz Neighbourhood Plan on 5 May 2020. The new Weymouth Neighbourhood Plan will ensure that the Sutton Poyntz plan is respected and included within the new developing plan.
As your town council, we facilitate Weymouth's Neighbourhood Plan. It's our job to get the views of local residents and businesses and use them to write planning policies which reflect our community's vision for Weymouth.
This is a collaborative process and we will use stages of community engagement to decide the content of the plan.
Early engagement
We will gather information and views of the community to help us develop aims for the plan.
Mid-stage engagement
We will facilitate discussions focussing on the aims for the plan. Results will be used to develop further detail.
Consult on final plan
We will produce a draft plan and publish for consultation. Following public consultation we will submit to Dorset Council, our local planning authority.
Get involved
We want to know about your neighbourhood. Take part in our initial survey to tell us about the homes and businesses you'd like to see to improve the place you live. Please contact us if you'd like to request a paper copy of the survey.
Subscribe to our Weymouth Town Council newsletter to get the latest updates and find out about opportunities to have your say on the neighbourhood plan
We're looking for members for our Neighbourhood Plan Steering Group. if you would like to join us, email neighbourhood@weymouthtowncouncil.gov.uk