Welcome to Tumbledown
Tumbledown is a beautiful 27-acre former farm owned by Weymouth Town Council. We are developing the land into a community asset by producing and selling local fruit and veg, supporting people with volunteering and learning opportunities, and protecting our local environment for the benefit of our community. Our vision for Tumbledown is to create:
"Tumbledown is an inclusive greenspace where people come together to connect with nature and benefit from community-led growing, learning and well-being opportunities"
Tumbledown Values
A place of belonging and inclusion.
An environment that respects and protects the environment for future generations.
A space that promotes physical, emotional and spiritual well-being.
A sustainable environment that generates income, protects and nurtures biodiversity.
Core principle
The core principle and priority driving the development of Tumbledown is working with the community to manage the land in a sustainable way so that it allows a wide variety of people to have meaningful experiences that can deliver high levels of social benefits.
The story so far
We have a small learning space in the renovated Swallow Barn with cooking facilities and a sheltered outside area which we use for structured sessions with schools, colleges and small groups of people.
In 2022 we produced a limited amount of food which was almost all given to food banks and The Nest Social Supermarket. With the help of our volunteers and friends from schools and colleges we have added some new growing areas and we are now ready to start producing much more food.
Our orchard is becoming established now, with a total of 130 fruit trees planted over the last 2 ½ years and we have an area of raised beds where people who have difficulties with mobility can help us to grow food.
Our Community Grow spaces are allotment sized plots rented to local community groups and used by their members. These give people the opportunity to work together in a lovely outdoor environment to grow food sustainably. Members can access the plots at any time and communal gardening tools are provided. The groups also make use of the facilities in the Swallow Barn.
We have a small area of woodland which is set up as a Forest School space. This can be rented out to groups and organisations on a one off or regular basis. People using the forest school can also use the wider facilities of the site.
We want to increase public awareness about Tumbledown and encourage public access. There are two public footpaths which cross the site and include a viewpoint which provides the best view in Weymouth, over Radipole lake, the town and as far as Durdle Door and Purbeck. Tumbledown is a peaceful and relaxing space great for taking a break and immersing yourself in local wildlife.
---
Opportunities for you:
Come and volunteer on a Monday or Friday between 10 and 1. We have a wide range of tasks from weeding, preparing growing areas, planting and setting out of crops, building and repair work, cooking and food production and helping with community events. Just turn up or contact Alan Chambers (see below). There are opportunities on other days by arrangement too.
Bring your team! We can offer team volunteering days (light meals can be provided subject to availability) – come and do some physical work together outdoors, learn about sustainable growing and our natural environment.
Rent a Community Grow Space
Forrest School – We are actively looking for organisations to rent our forest school spaces to deliver outdoor learning opportunities.
Use the stage – we have a small stage (built by volunteers) and a sloped seating are which could be used by small groups by arrangement.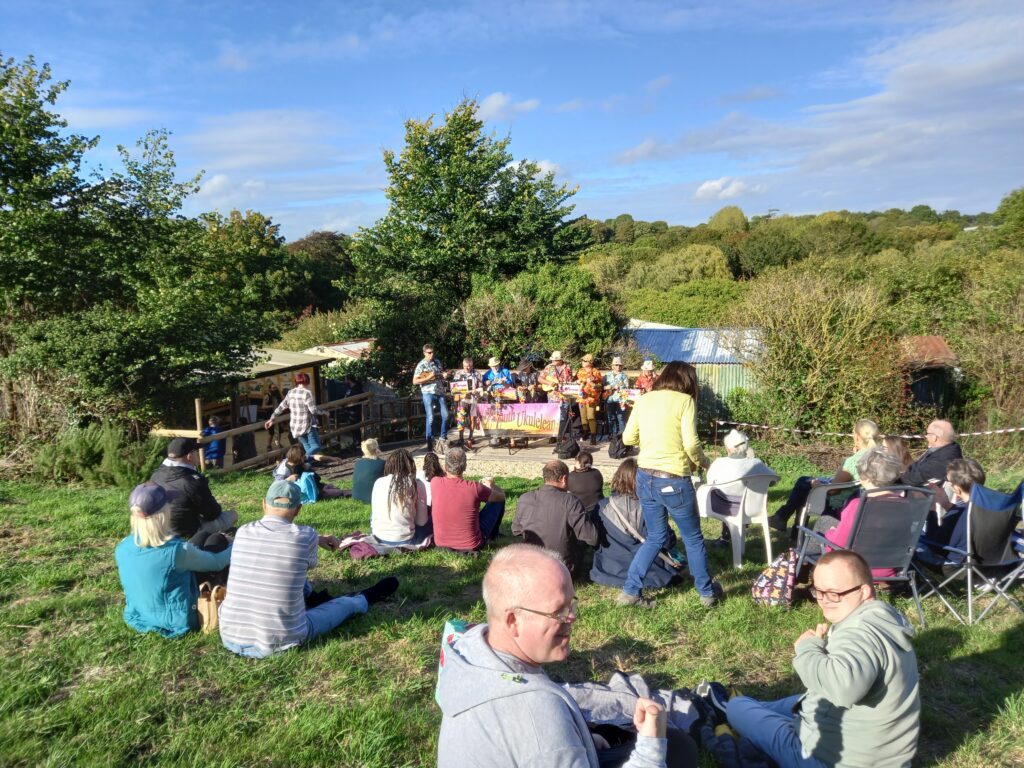 School and College bookings – We can work with schools and colleges to tailor an offer that delivers outdoor learning to meet your required outcomes. Contact us to discuss further.
Activities for individuals needing support – We are able to work with small groups of individuals that have additional needs to provide meaningful learning opportunities working outside on the land. Contact us to discuss further.
Join Friends of Tumbledown – help us to raise money, raise our profile and organise events
For further information or to discuss any of the above please contact us by email on:
alanchambers@weymouthtowncouncil.gov.uk
tumbledown@weymouthtowncouncil.gov.uk
Future Plans:
Build a classroom, accessible toilets and teaching kitchen.
Engage with more organisations that can expand the range of activities and users on site.
Test out a veg box scheme from summer 2023.
Produce our own Tumbledown branded pickles, preserves, chutneys, burgers and soups for sale from summer 2023.
Run a series of community events throughout 2023.
Increase our own compost production using green waste from our Parks and Open Spaces dept adding to wider circular economy and waste reduction.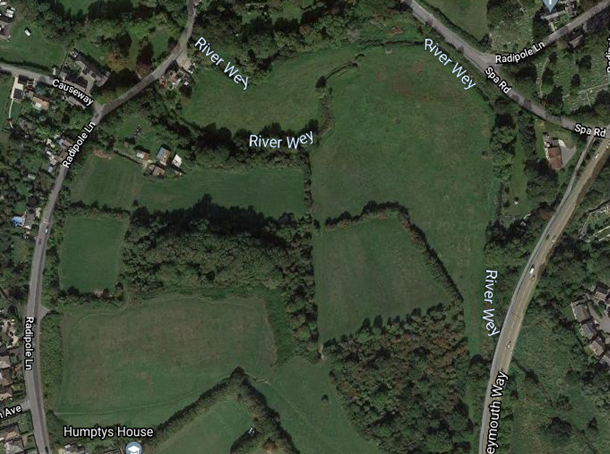 How to find us
Address: Tumbledown, Radipole Lane, Weymouth DT4 9RU
(What Three Words-hothouse.freezing.clipboard)
Tumbledown lies off Radipole Lane, which is signposted as you approach the site and on the main entrances. If you are coming by car, please note that there is limited space on site for parking and you may need to park down at the bottom of the hill.
If you are cycling to the site, we do have areas where your bike can be locked.
If using public transport, get the Number 2 or Number 10 bus to the Famous Old Spa bus stop. From this bus stop it is around a 15-20 minute walk.
Click here to find out how we protect your data.