Weymouth's Peace Gardens given prestigious award
17th November, 2022
The Royal Horticultural Society and South West in Bloom have given an award to Weymouth's Peace Gardens, describing it as a place for 'quiet reflection and relaxation'.
The 'It's Your Neighbourhood' Level 4 – thriving award was given to the gardens which are managed by volunteers and located at The Nothe.
They carry out all the work in the gardens to make them a lovely place to visit.
They were also responsible for securing funding to overhaul them, so this is a great accolade for them. Congratulations to everyone involved!
Judges said: "The Peace Garden is an area of quiet reflection and relaxation… The mix of carefully designed areas such as the labyrinth, the concrete block seats and the lovely arched walkway are seamlessly blended with the canopy of shady trees and the more natural garden areas.
"Planting of agapanthus, Shasta daisies, roses, day lilies and grasses all cope with this year's dry season. The curved design invites visitors to explore the garden and enjoy the different moods it offers."
For details on how to find the Peace Gardens and discover other Weymouth Town Council parks and gardens, visit Parks & Gardens – Weymouth Town Council | Weymouth Town Council
Right, a copy of the certificate awarded to Weymouth Peace Gardens.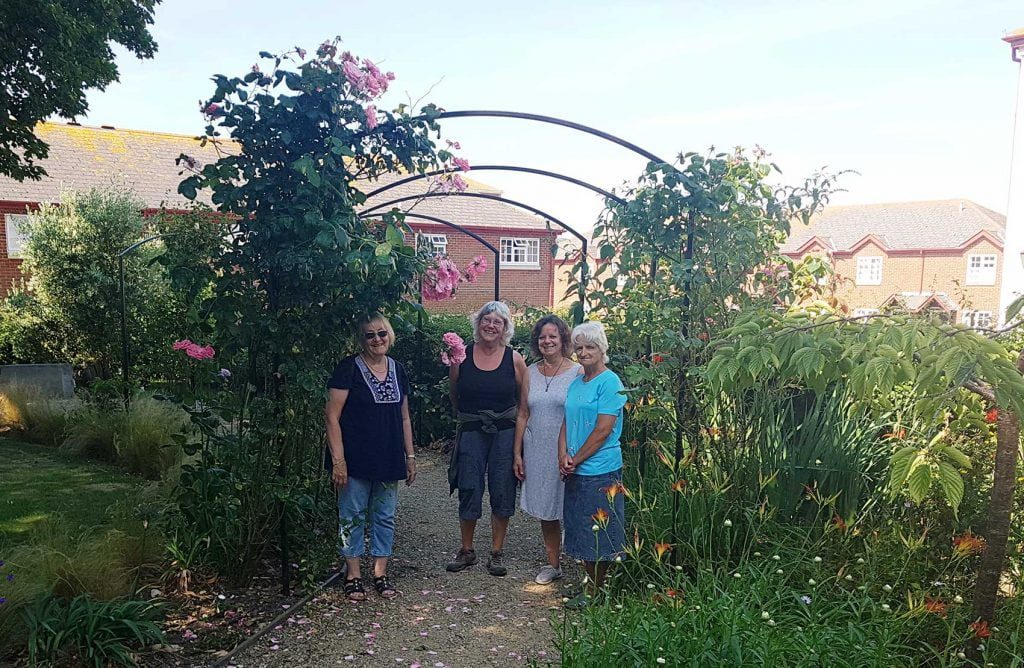 Left, some of the volunteers who tend the garden