Stay At Home, Save Lives, and Thank The NHS
14th April, 2020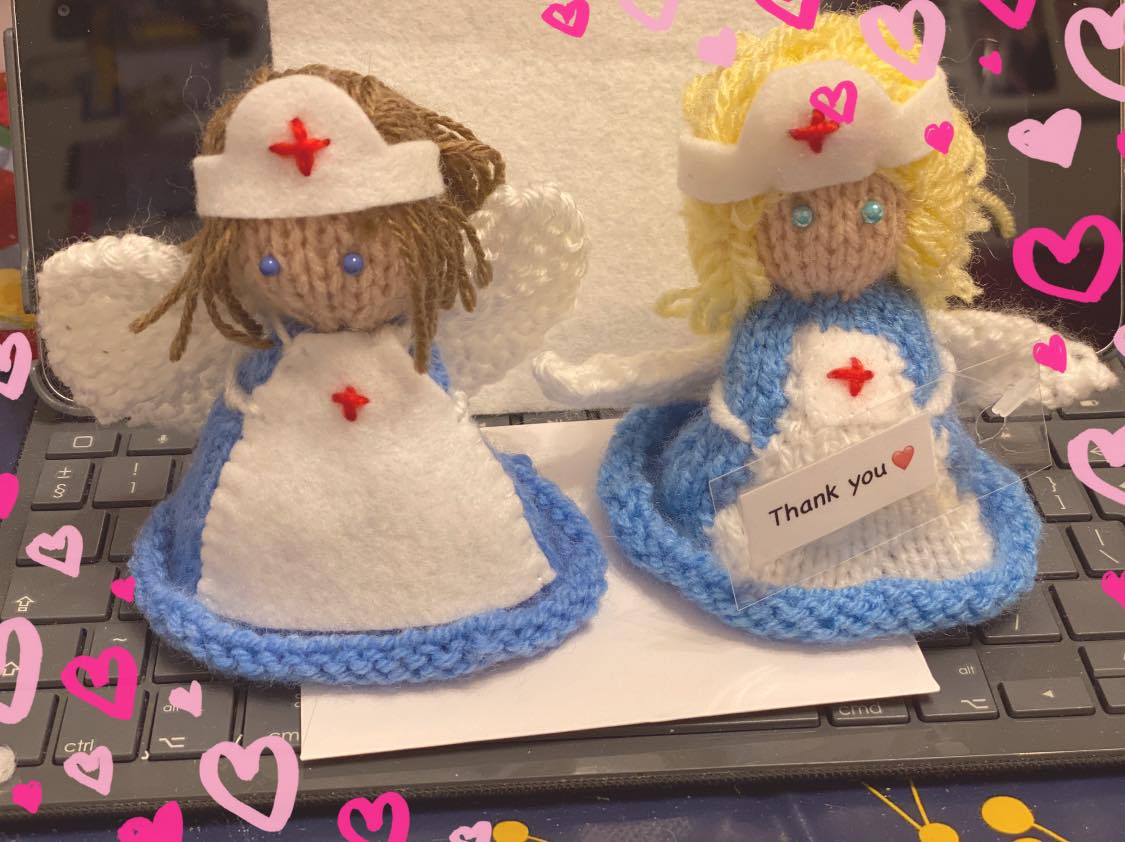 The Let's Make it community group, working in partnership with Weymouth Town Council, have launched a new and exciting project.
The Christmas angels project during December 2019 was a huge success and brought smiles to so many people in our community. The project involved bringing together creative people in Weymouth, by asking them to help make Christmas angels for a fun and exciting project. Angels were hidden across Weymouth over the Christmas period for people to take home and post a picture on the Weymouth Christmas Angels Facebook group.
Now the group are asking all crafty people if they can help make angels in the form of a nurse, doctor or surgeon. These will then be given to NHS staff at Dorset County Hospital.
Cllr Graham Winter, Mayor of Weymouth Town Council, said: "This is a wonderfully creative example of what the community can achieve when we work together, and we are pleased that the Town Council can support this great project. During these uncertain times, we all would like to do our bit and thank the NHS while also helping to combat social isolation."
Gill Taylor, member of Let's Make it community group, said: "Creating items for other people is very therapeutic and is a great tool in combating social isolation and uplifting people's moods. How many of us have some wool lurking in our cupboards that we are unsure of what to do with? This is a wonderful way of thanking our NHS staff for all of the hard work that they are doing."
"We are asking people who have knitted, crocheted or sewn the angels to save them for us and then drop them into the Weymouth Town Council offices on Commercial Road when the offices reopen. The angels will then be tagged and dropped off at Dorset County Hospital where NHS workers will find them and hopefully it will make them realise just how much we appreciate their hard work."
Free patterns are available for this project from Julie Hursthouse, Community Development Officer at Weymouth Town Council.
Phone: 01305 239306
Email: juliehursthouse@weymouthtowncouncil.gov.uk