Musical instruments installed in Weymouth greenspace
4th August, 2022
Musical instruments including a xylophone and chimes have been installed in the Children's Community Woodland at Links Road, Westham.
Part-funded by the Nature, Art and Wellbeing Community Fund, the xylophone and chimes are now available to be used by all and will particularly benefit users of the Ridgeway Centre, opposite, which provides day care for adults with special needs.
As well as the instruments, there are new wooden benches and a recently installed all-weather path around the site, all of which helps create a welcoming, accessible space for the whole community.
Cllr Ann Weaving, Mayor of Weymouth Town Council said: "Our aim is to encourage more people into Weymouth Town Council's natural spaces by making them more welcoming, accessible, and engaging for everyone. Spending time in natural spaces is shown to have physical and mental health benefits.
"The new equipment at the Children's Community Woodland will enhance what is already a fantastic community space and I'm especially pleased that we've been able to work with the Ridgeway Centre to help to make the space more enjoyable for the adults who receive care at the centre."
Jules Hammon, Stepping into Nature Project Coordinator, said: "It's great to see how the Nature, Arts and Wellbeing funding is helping people to connect to nature and get outside in different ways, we are so pleased to be supporting such a great project."
The Children's Community Woodland was created in the winter of 2020. 610 native trees were planted as part of a nationwide campaign to plant a tree for every child that started school for the first time during the pandemic. The trees help mitigate against climate change, provide food and shelter for wildlife and create a natural area for the community to enjoy and take pride in.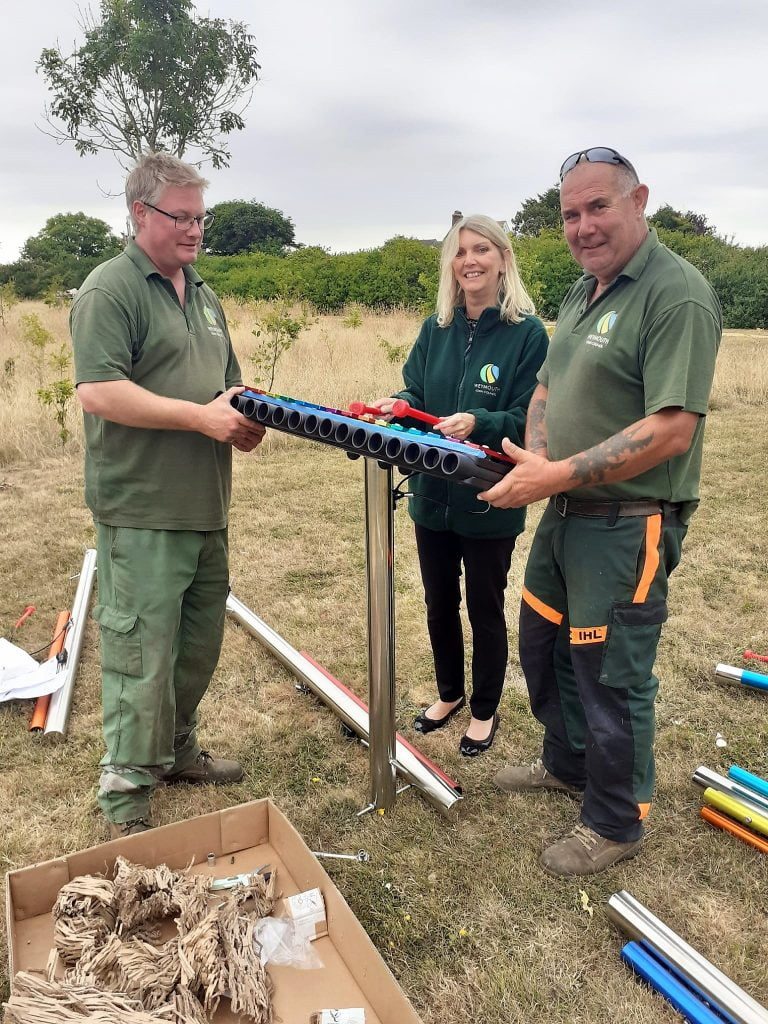 ENDS
Notes to Editors
The project received funding from the Nature, Art and Wellbeing Community Fund, a collaborative of; National Lottery Community Fund via Stepping into Nature, National Academy for Social Prescribing Fund via Thriving Communities Nature Buddies and Contain Outbreak Management Fund via Your Nature: Dorset Council Better Days, Coast and Greenspace Teams. Find out more: Nature, Art and Wellbeing Community Fund | Dorset Area of Outstanding Natural Beauty (dorsetaonb.org.uk)
The latest information and updates from Weymouth Town Council can be found on the website, Facebook, and Twitter pages.