Mayor's Blog
31st August, 2023
What I've been up to in August
August was another busy month. Most excitingly is the return of Monday fireworks.  It has been great fun to join our terrific Weymouth Town Council resort team for the countdown each week.  There have been crowds of residents and visitors all along the promenade who have really loved the displays. It was amazing to see everyone make use of the local hospitality and beach attractions. As well as this it was a great delight to join the Weymouth and Portland Lions Club President Cllr Ryan Hope and members with a bucket collection for the Mayors Charity Find. We are so grateful to those who made donations either in cash or online. This fund is ongoing until Christmas and you can still donate here .
The Roma Community of Dorset hosted a Holocaust Memorial service at Kingston Maurward early in August. This was very moving. I knew of the persecution that Romas suffered across Europe but had no idea of the extent and the duration of that persecution. Another fascinating event was the local Artwey group's Summer Exhibition. We have some wonderfully talented artists living among us, always take the opportunity to see their work if you can. Joining Sam and his team at the opening of Dry Dock in St Thomas Street was fun. A new venue where you can meet in a friendly atmosphere, enjoy a range of non-alcohol drinks, cider, beers, lager and wines, and coffee, and play snooker or darts and other traditional pub games.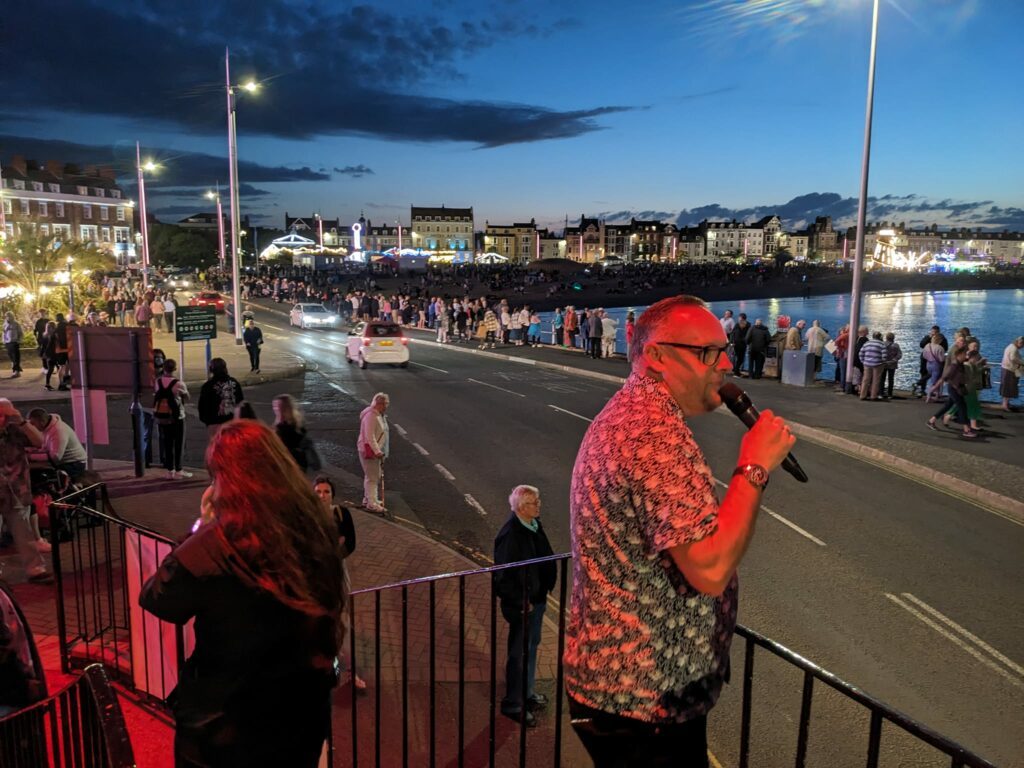 Mayor's Civic Service
I was honoured to host the Mayor's Civic Service at All Saints Church, Wyke Regis, on Sunday 6th August. The High Sherriff of Dorset Mr Colin Weston and I processed to the church with the town's mace bearers and Junior Mace Bearers where we were met by the chaplains Revd Betty Port and Revd Geoffrey Carey.
My Mayoral year is all about community, cohesion and collaboration so it was pleasing to greet representatives from so many community groups and organisations big and small as well as other Mayors, Deputy Mayors and Chairman from across the County. We had a wonderful lively service with great singing and music.
Ukrainian Independence Day
I was very pleased to join Cllr Luke Wakeling in the National Day celebrations with other Dorset Mayors and Ukranians from across the County and beyond. A coach travelled from both Weymouth and Yeovil. We shared traditional bread and salt, were entertained with both Ukrainian songs and dance. Three trees were planted in Redhill Park, Bournemouth to commemorate the day. It was moving to watch the younger members wearing national dress and colours and remembering their traditions, you could tell how much it meant to them!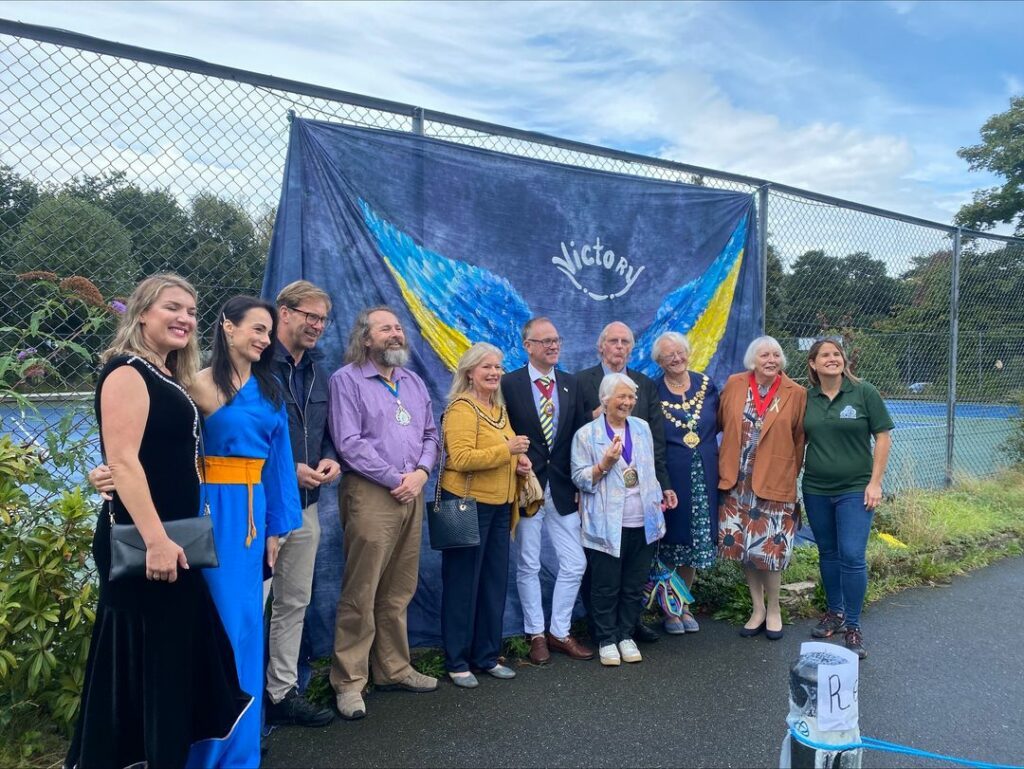 New faces at the Council!
As the weather has started to improve it has been great to join the Council's new Community Engagement Officer, Charlotte Emery and Wendy Read our new Activity Officer, along with other officers in some events designed to encourage our local and visiting youngsters outside. Wild in the Park was at Lodmoor Country Park, a great venue where your children have space to run around and go wild in a safe environment whilst learning about the wildlife, flora and fauna in the Park. Another opportunity was presented in Radipole Parks Gardens, again with quizzes and observation games, an opportunity to learn about the birds that visit our own gardens and the flowers we see when out on our walks. The children seemed really to enjoy themselves, and so did I!
Coming up in September
Early in September I have an exciting opportunity to travel to Louviers, France with whom we have been twinned for over 60 years. When they visited us in May one of their Deputy Mayors expressed a wish to create stronger ties between the youngsters of Louviers and those here in Weymouth. Perhaps through sport, so if there are sports clubs who would like to be involved please get in touch by emailing mayor@weymouthtowncouncil.gov.uk. He is also keen to speak to Lions, Rotary and Round Table Clubs. I would really like us to extend these links. The Louviers Society meet every month throughout the year and hold social events, they host an exchange early in the year and then visit France themselves in September. They are always happy to welcome new members.
Please contact mayor@weymouthtowncouncil.gov.uk or visit the Mayor of Weymouth Facebook page for more information or if you'd like me to attend your event.
ENDS