Mayor's Monthly Blog – September
29th September, 2023
What I've been up to in September
It has been a busy month and I was pleased to be able to attend the annual wreath laying at the Merchant Navy Memorial on the Prom early in September! Weymouth has such a long association with the Merchant Navy and it is fitting that we are able to pay tribute to those who gave their lives for us as well as those still serving. It is easy to forget how important our merchant sailors are to our island nation.
Louviers, France and Dierdorf, Germany
I have been associated with our twin town Louviers for very many years, and have made some very good friends within their community. It was a great pleasure to visit them in France again this year after the pandemic. Our friendships are as strong as ever and I was pleased to share with the Mayor and First Deputy our plans here in Dorset for next year's 80th anniversary of D Day and hear of their plans to celebrate their liberation from German occupation next August.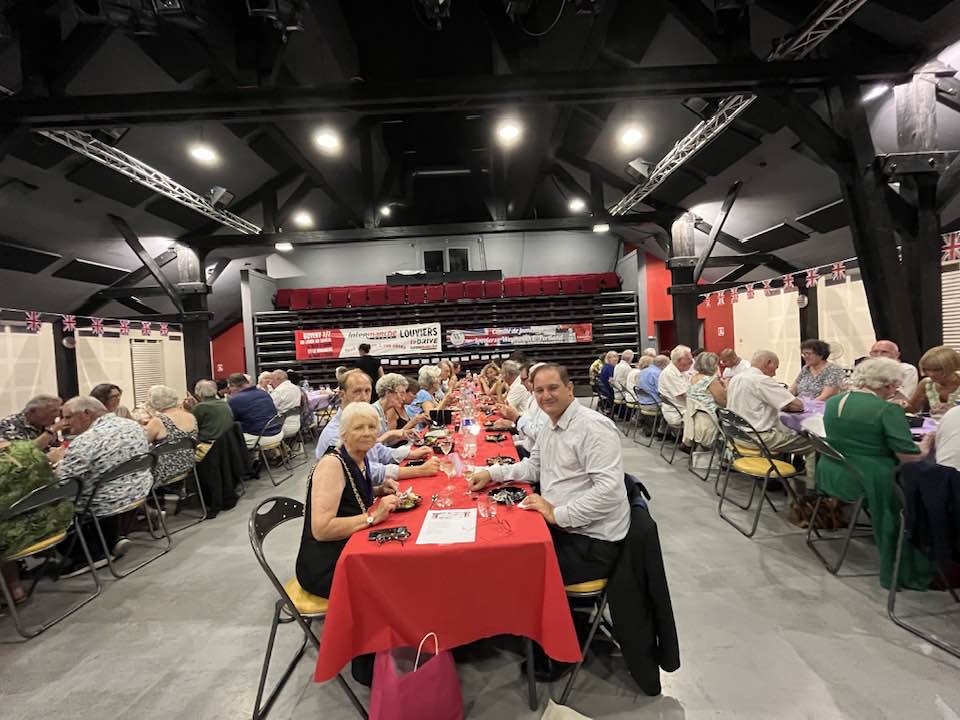 Back in Britain on the European theme we welcomed 50 German exchange students visiting Budmouth Academy to the New Town Hall and tell them a little about our history. They explored Weymouth and all expressed a hope to return again. You can read more on this visit here.
Awards at the Angling Society
Back with the theme of the sea, it is always pleasing to attend the awards evening at the Weymouth Sea Angling Society. This is one of, if not the oldest organisation in the the town and has gone from strength to strength over the years. We have excellent fishing waters, well regarded world-wide which means the area attracts many, many hundreds of visitors each year and supports a thriving leisure industry. It is so important for our local economy.
Right at the end of September I was pleased to be among those welcoming the Rev'd Julie Stevenson to Holy Trinity Church to take up her post. The church is such a landmark building and I hope she will be very happy during her time with us. Later in October we will be welcoming a new Rector to All Saints, Wyke Regis which will be exciting!
Coming up in October
I am looking forward next month to attending my first Weymouth Youth Council meeting. I have met many of the young members but not yet had an opportunity to work with them. I am also attending the launch of the new facilities in St John's Community which has been an amazing project. The new Wessex Drama Project, a collaboration between Weymouth and Portland, is performing their first piece in October and I am really looking forward to seeing this.
Please contact mayor@weymouthtowncouncil.gov.uk or visit the Mayor of Weymouth Facebook page for more information or if you'd like to invite me to attend your event.
ENDS