Christmas is a coming and it's a great time to visit Weymouth
28th November, 2019
Festive fun in Weymouth including free parking, Cinder Trail, Pantomime, plus many other events and a great shopping experience.
The Cinder Trail – from the 30th November until the 31st December. For the first time ever in Weymouth, a FREE animated trail of six story book settings, each on their own stage, have been created. These will draw adults and children alike around the town, following the story as it is brought to life with light, sounds and animation. Weymouth's very own Glass Slipper Princess will be leading the first trail at 12 noon on Saturday 30th November.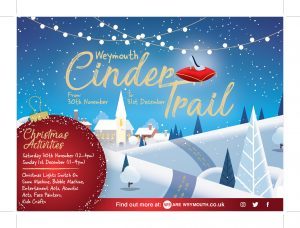 Free weekend parking commences on Saturday 7th December in Dorset Council's Weymouth Town Centre car parks.
Small Business Saturday takes place on the 7th December. This day supports small businesses around the UK, as does Weymouth Town Council.
Park for FREE at any of Dorset Councils car parks in Weymouth. Take advantage of the free parking before heading into the town centre to buy your Christmas goodies from the fantastic range of shops. Perhaps you would like to enjoy breakfast, lunch or even dinner at some of our great cafés, pubs and restaurants too.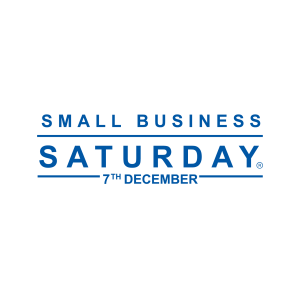 Radipole on the Move – takes place on the 12th December in Radipole Gardens starting at 6:00pm. Visitors make their way through the gardens, which will be lit by candles, while following the story of the Christmas nativity. All are welcome to visit the gardens to see it transformed into a nativity scene. The event is organised by St Aldhelm's Church and the Friends of Radipole Park and Gardens.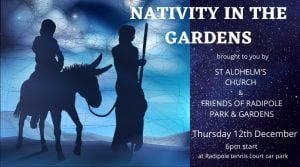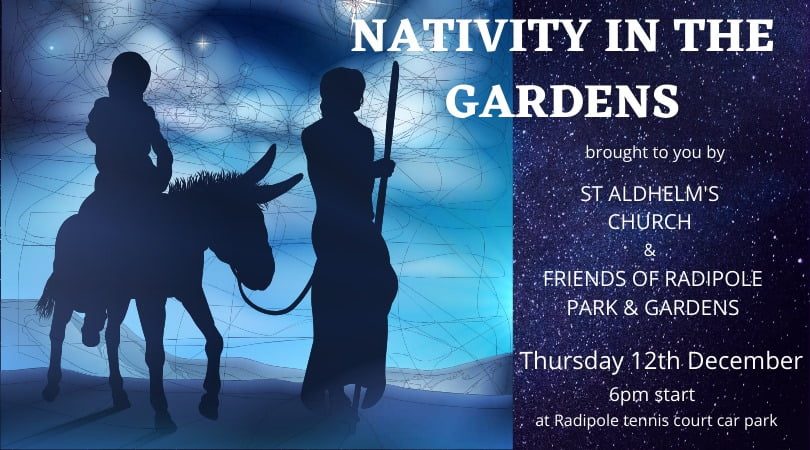 Victorian Christmas – Weymouth Community Christmas Committee is hosting a Victorian Christmas Fayre outside the Palm House, adjacent to Swannery Lake, on Saturday 14th December 10:00am – 9:00pm and Sunday 15th December 10:00am – 4:00pm. There will be food and craft stalls, mini fairground and rides, stage with live entertainment, mini steam train, snow machine, projection mapping, Victorian costumes, Santa's workshop, roasted chestnuts, mulled wine and lots more! It is a free event for all the family that blends Christmas of the present with Christmas from the past.
Christmas Angels Parade Saturday 14th December 10:45am from the top of St Mary Street.
Mayor's Christmas Concert. On the 14th December the Mayor, Cllr Graham Winter, will be holding a Christmas concert with One Voice at 2:00pm at St Mary's Church. All are welcome and the collection will be in aid of the Mayor's charity for the year, Family Matters.
Pavilion Christmas Panto Cinderella – join the fun at the Pavilion between Saturday 14th December until Saturday 4th January.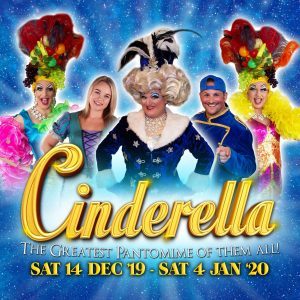 Chase the Pudding – Sunday 15th December, registration from 9:00am and the event starts at 11:00am. Be a part of something truly special this festive season by signing up for our Chase the Pudding event. Join us for this hilarious event by chasing, for the first time, Mr & Mrs Christmas Pudding, along the 5km beachfront route. All participants will be given a free Christmas pudding. Come and join Mr and Mrs Pudding for a great morning. To enter please follow this link.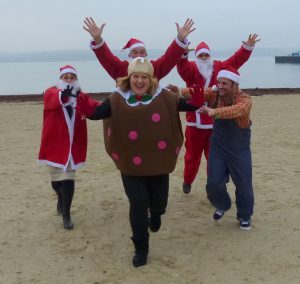 Chase the Elf – also this year there is Chase the Elf for under 14s. This is a 2km run to the Pier Bandstand and back. To enter please follow this link.
Christmas Swim – Christmas Day thousands of people join the Weymouth Lions Club for the Annual Weymouth Harbour Swim. 400 daring swimmers took the plunge last year, which was an all-time record for this popular event. They raised an incredible £20,000 for their own charities and good causes. The swim starts at 11:00am.