Christmas is a coming and it's a great time to visit Weymouth
28th November, 2019
Festive fun in Weymouth including free parking, Cinder Trail, Pantomime, plus many other events and a great shopping experience.
The Cinder Trail – from the 30th November until the 31st December. For the first time ever in Weymouth, a FREE animated trail of six story book settings, each on their own stage, have been created. These will draw adults and children alike around the town, following the story as it is brought to life with light, sounds and animation. Weymouth's very own Glass Slipper Princess will be leading the first trail at 12 noon on Saturday 30th November.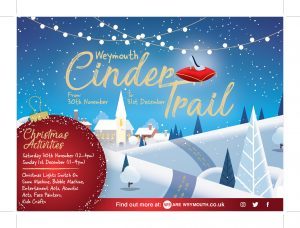 Free weekend parking commences on Saturday 7th December in Dorset Council's Weymouth Town Centre car parks.
Park for FREE at any of Dorset Councils car parks in Weymouth. Take advantage of the free parking before heading into the town centre to buy your Christmas goodies from the fantastic range of shops. Perhaps you would like to enjoy breakfast, lunch or even dinner at some of our great cafés, pubs and restaurants too.
Pavilion Christmas Panto Cinderella – join the fun at the Pavilion between Saturday 14th December until Saturday 4th January.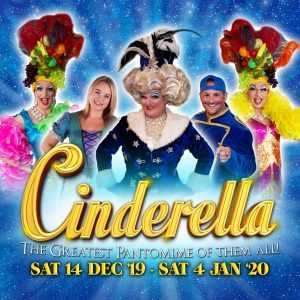 Christmas Swim – Christmas Day thousands of people join the Weymouth Lions Club for the Annual Weymouth Harbour Swim. 400 daring swimmers took the plunge last year, which was an all-time record for this popular event. They raised an incredible £20,000 for their own charities and good causes. The swim starts at 11:00am.