Meet The Team – Charlotte
Charlotte is our Community Development Officer. The role is to engage with local communities ensuring residents, groups and organisations in Weymouth are supported to develop happy and compassionate neighbourhoods.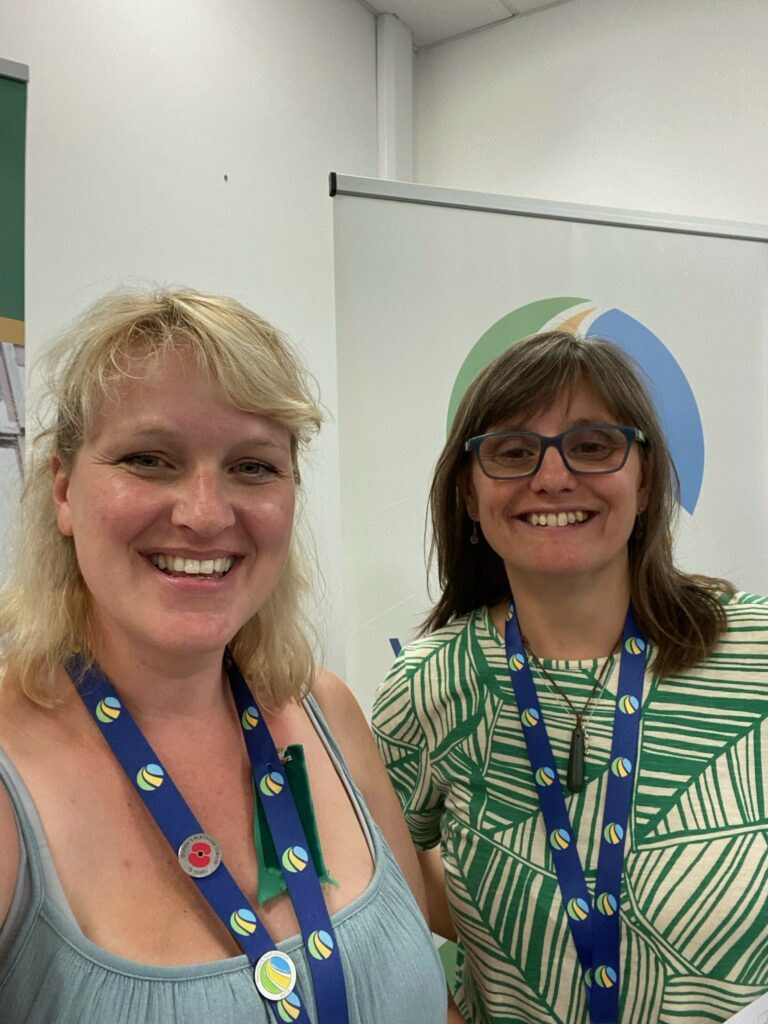 Charlotte says as an example, "I recently met Cllr Tia Roos at a Health and Wellbeing event held in the council chamber at Weymouth Town Council organised by Hope & Care, championing health and wellbeing services available to residents of Weymouth. This is where our picture was taken."
Where you were / what you were doing before joining the council?
"Prior to this role I recently worked for Dorset Community Action on their Inspire Dorset project supporting individuals facing barriers to test enterprise ideas supporting them back to employment. Before moving to Dorset I worked for a small charity in Merstham, Surrey leading their very successful People's Health Trust Local Conversation project working with local residents on projects and activities to improve their local community. And before that I worked in Adult Social Care, been self-employed in the photographic industry and prior to having a family I was a Scuba diving instructor which first introduced me to Weymouth, where my love for Dorset began!"
Are you from Weymouth? If not, where are you from / when did you move here if living in Weymouth?
"After years of saying we were going to move to Dorset, we finally did, 18 months ago! And yes, I wish we had done it sooner. Originally from London and recently living in Surrey, being by the sea for me and my family was a must!"
Favourite thing about working for the council?
"Working with a lovely team who have made me feel welcome from day one and being able to see the sea in my lunch break. (Still a novelty)"
Do you have an amazing local community? Tell us what you value about your community, the groups in it, where your group is based and what you think can make your community stronger? We'd love to see some pictures and hear your ideas! You can email Charlotte on charlotteemery@weymouthtowncouncil.gov.uk