Weymouth's 2020 Armed Forces Celebrations
4th February, 2020
It is with great pleasure, that we announce the 2020 Armed Forces Celebrations in Weymouth will take place over the weekend of
Saturday 20th, Sunday 21st and Monday 22nd June.
The town will welcome veterans and visitors to a weekend of commemorations and celebrations.
The Armed Forces and our Veterans have made and continue to make a major contribution to our Nation and the Weymouth event will honour, celebrate and provide a focus on the tireless work carried out by all veteran associations, individuals and today's military force.
Overview of Weekend:-
Saturday 20th June:
From 10 am, come and view the impressive Historic Military Vehicles arriving on the Weymouth Pavilion Forecourt.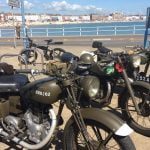 Support local ex service association and charities awareness and fundraising stalls on the Esplanade. (Saturday & Sunday, 10 am to 4 pm).
Afternoon music and entertainment on the Pavilion Forecourt.
Sunday 21st June:
11 am at the Weymouth Cenotaph, the Armed Forces Service will take place; this will be followed by a Parade of all Veterans along the Weymouth Seafront.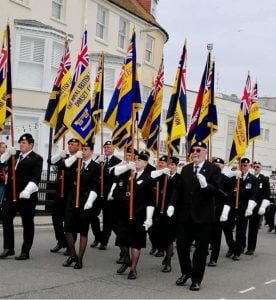 Each Division will be lead by a marching band.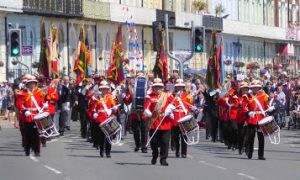 Once the Parade has passed, the Historic Military Vehicles, Re enactors and the RBL Riders section will follow along the Seafront.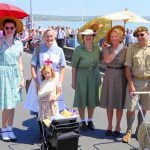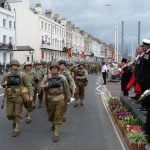 Afternoon marching band performances will take on the Pavilion Forecourt from 1.15 pm.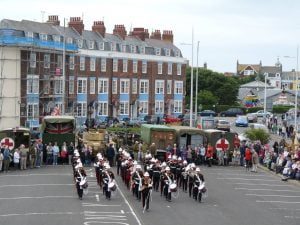 Monday 22nd June:-
10.30 am, Fly a Flag for our Armed Forces. Flag raising ceremony at the Council Offices, Commercial Road, Weymouth. All welcome to attend.
If you or your association would like to take part in the Service and Parade on the Sunday morning, we would be most grateful if you could complete this downloadable form and return to office@weymouthtowncouncil.gov.uk or if you prefer the online form via this link.