Oak tree to be planted to commemorate Queen Elizabeth II
27th October, 2022
A commemorative oak tree is to be planted in Weymouth to honour the memory of Queen Elizabeth II.
Councillors on Weymouth Town Council's Services Committee discussed two locations for the tree last night (Wednesday 26th October) before deciding on Louviers Road in Littlemoor as the preferred option.
In March, Weymouth Town Council held a Queen's Green Canopy tree planting service and planted a willow at Radipole Park Gardens to mark the Queen's Platinum Jubilee.
King Charles III has since confirmed the Queen's Green Canopy initiative, which ran across the UK, will be extended to the end of March next year. This will give more people the opportunity to plant trees in memory of Her Majesty whose favourite tree was an oak.
Cllr Ryan Hope, Chair of Services, said: "Following the sad news about Her Majety's death, communities came together in Weymouth to lay flowers at Greenhill Gardens in tribute to our longest serving monarch. These flowers were later removed so that they could be composted and used in the planting of the town's commemorative oak tree.
"Planting an oak tree and plaque at Louviers Road, Littlemoor will provide a lasting memory of our longest-serving monarch for Weymouth residents to enjoy now and in the future."
A tree planting ceremony will be held at a later date and further details on when this will take place will be released in due course.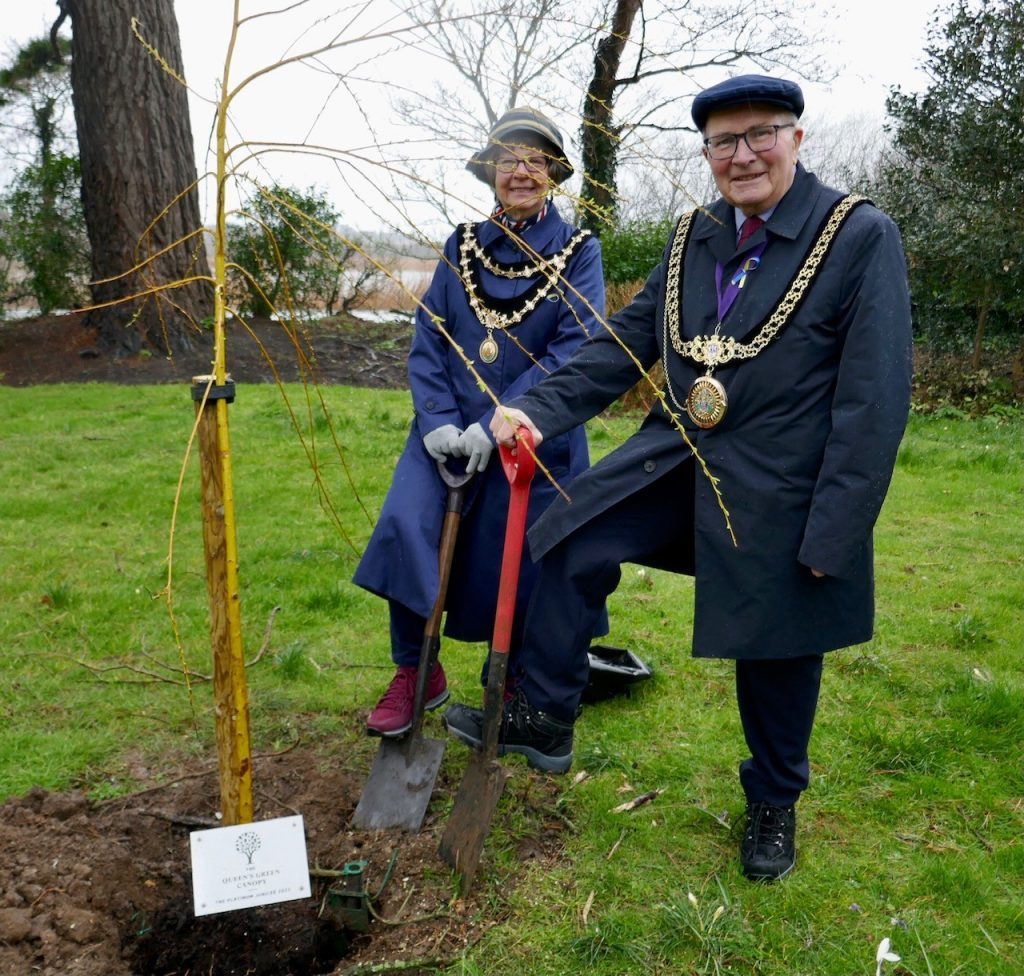 Previous Mayor Cllr Colin Huckle plants a willow tree at Radipole Park Gardens as part of the Queen's Green Canopy initiative. The service was held to mark the Queen's Platinum Jubilee.
ENDS
Notes to Editors
The latest information and updates from Weymouth Town Council can be found on the website, Facebook, and Twitter pages.