Grants to help community projects given the green light 
10th November, 2022
From providing warm spaces in the community this winter to help with a power supply to light up a festive tree, Weymouth Town Council's Finance & Governance Committee approved a number of grants at last night's meeting (Wednesday 9th November).
Two organisations opening their doors to people in the community who need somewhere warm to go this winter were awarded £5,000 to share between them.
Refresh – Warm Welcome in Town is a project which utilises churches in Weymouth town centre and in Radipole for community use. Seven venues taking part over five days a week include St Mary's Hall, St John's Hall, St Aldhelms Hall, Hope URC Hall, St Ann's Hall, Weymouth Family Church Bethany Hall, and Weymouth Bay Methodist Church Hall.
Organisers say residents who attend any of the places listed will be offered hot drinks and biscuits where possible, and some venues may even be able to serve soup and rolls.
The second group to benefit from this grant is Westham Community Group for its Warm Welcome in Westham project. Warm spaces will be opened around the Abbotsbury Road area five days a week using St Joseph's Hall, St Paul's Hall, Methodist Hall, and Ebenezer Hall, other venues may be added if required. The venues will also offer refreshments. 
The Wyke Regis Christmas Fayre Committee would like a power source installed that can be used to light up a festive tree in Wyke Square during the street fayre and carol singing event, on December 4th this year. The group were awarded £1,000 towards sourcing the power, and they agreed to meet the ongoing costs of the electricity supply.
Ridgeway Community Radio CIC, which trades as Keep 106, requested funding to improve the station's service to listeners in Weymouth. To help with this the team want to buy the transmitter they originally borrowed to open the station. They were awarded £1,200 towards the cost.
And the Friends of Weymouth Peace Gardens near the Nothe Tavern successfully applied for funding to replace a tree seat. The garden is managed by volunteers who give their time to make the area an enjoyable place for residents and visitors to enjoy. They were awarded £2,500 towards the project costs.
Committee Chair Cllr David Gray said: "From help to provide warm spaces for people in need of some extra support this winter to providing some festive cheer in Wyke, the grants awarded by Weymouth Town Council demonstrate the wide variety of organisations that can benefit from this type of funding. If your community group or charitable organisation would benefit from a grant, we would like to hear from you."
Visit the grants section on our website to download an application form and apply for funding. https://weymouthtowncouncil.gov.uk/grants-available-for-local-organisations/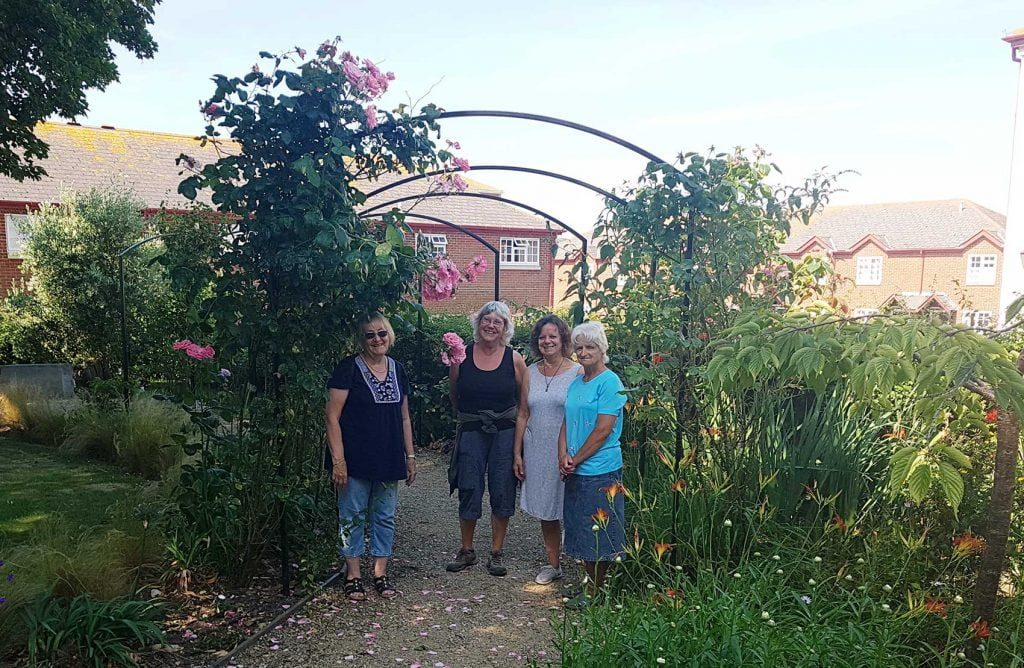 Volunteers pictured at the Peace Gardens in Weymouth
ENDS
Notes to Editors
The latest information and updates from Weymouth Town Council can be found on the website, Facebook, and Twitter pages.