Meet the team: Shane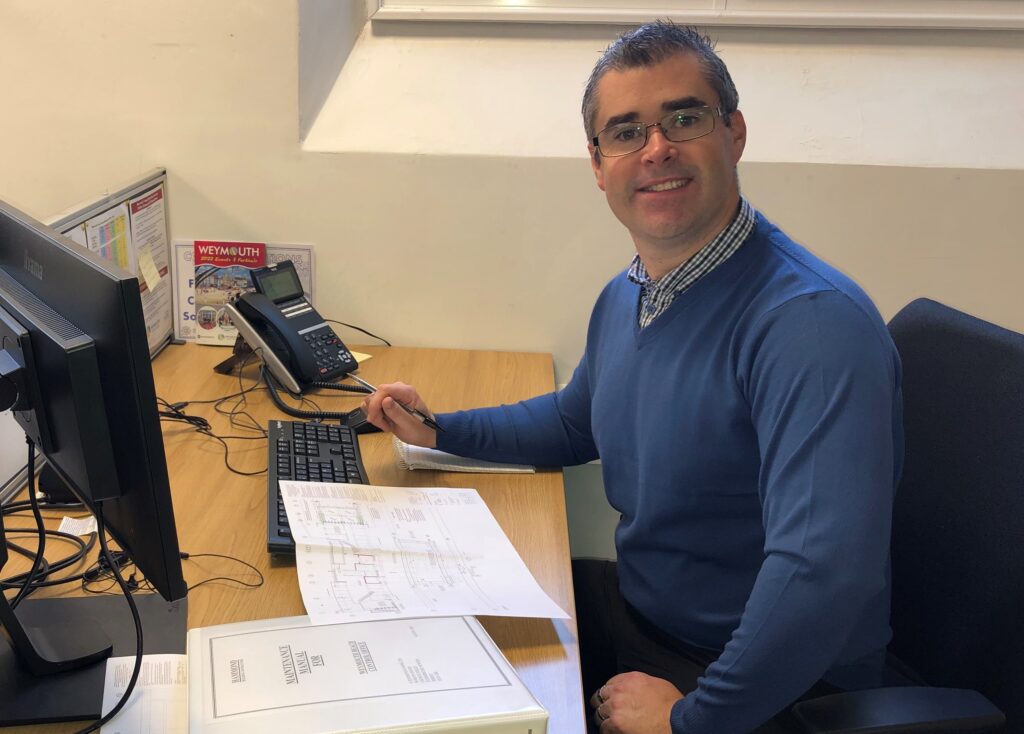 Shane is the council's Property Manager. The role consists of overseeing a facilities team to ensure the management and maintenance of the council's property portfolio.
Previously, Shane worked in the travel and tourism industry in Weymouth for over 11 years as a Property/Account Manager looking after an array of properties.
He says: "My family and I visited Weymouth for many years whilst living in West London, where I was working as a Team Leader/Acting Contract Manager for a facilities company working with local councils and housing associations to look after their estates and facilities. I started straight from horticulture college as a Gardener Driver and after a lot of hard work and training made my way up the ladder.
"As a family we fell in love with Weymouth, the town, the community and of course the wonderful natural attractions including beach and beautiful countryside. Alongside other members of the family, we made the easy decision to move here in 2011.
"I love working for the council; my job can vary from day to day and I can honestly say that no one day is the same. I can be looking into routine maintenance in the morning and undertaking event preparation meetings in the afternoon.
"The team I work with are fantastic and have made me feel very welcome. I love meeting a variety of people day to day and appreciate hearing what people think of the work we are doing as a council. I enjoy supporting the council by implementing improvements for the benefit of the town and its residents."