Awards & Recognition for Weymouth
Weymouth is a multi award-winning town which is recognised as being one of the top destinations in the country. The hard work of staff and local businesses means that our town regularly receives recognition for its excellent beach, parks and town centre. Below are just some of our recent achievements:

Areas awarded the Purple Flag are recognised for providing a vibrant and diverse mix of dining, entertainment and culture between the hours of 5pm and 5am. Weymouth Town Centre was awarded the Purple Flag in 2018, scoring particularly well on its wide range of eating venues. Find out more information about this award here.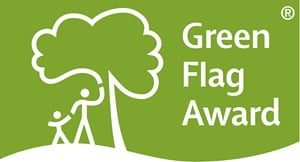 Two gardens in Weymouth have been recognised as being among the UK's very best green spaces by the Green Flag Award. Sandsfoot and Greenhill Gardens have received the prestigious award, which is the mark of a quality park or green space. More information about the Green Flag can be found here.

Blue Flag is an international award presented to well managed beaches with excellent water quality and environmental education programmes. Weymouth is one of 71 beaches in the country to receive this award. Information about the Blue Flag can be found here.

Seaside Awards are presented to the best beaches in England and celebrate the quality and diversity of the coastline. 137 beaches have been given this award, with Weymouth Beach being one of these. More information about this award can be found here.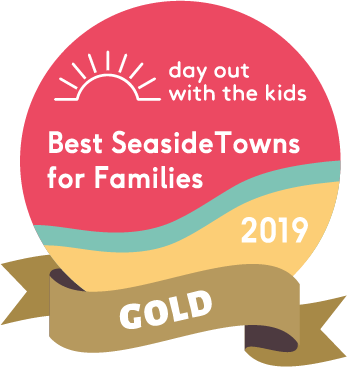 Weymouth has been ranked as the 4th best seaside town for families in the UK by dayoutwiththekids.co.uk. This puts Weymouth in the prestigious Gold category, which is awarded to the 10 most clean, safe, fun and beautiful seaside towns in the country. Click here to find out more about this award.
Best-selling magazine Cosmopolitan ranked Weymouth as the number one beach for a UK staycation. This decision was influenced by data from TripAdvisor, the full article can be found here.
According to holidaycottages.co.uk, Weymouth is one of the best places to holiday in the UK. The study analysed survey data of 2,000 UK holidaymakers, footfall figures and social data to work out the most popular destinations, with Weymouth coming 8th. The full list can be found here.