Awards & Recognition for Weymouth
Weymouth is a multi award-winning town which is recognised as being one of the top destinations in the country. The hard work of staff and local businesses means that our town regularly receives recognition for its excellent beach, parks and town centre. Below are just some of our recent achievements:
Weymouth has been awarded the Purple Flag. The town is one of over 70 towns and cities across the UK and Ireland who have been awarded with Purple Flag status for their achievements in helping people have a great night out while staying safe.
The town went through a rigorous schedule including the setting up of a working group to involve all partners and stakeholders, self-assessment and submitting a final application with Weymouth passing all 30 Purple Flag criteria as well as decreasing crime statistics. Additionally, Weymouth has been able to show that it is providing appropriate transport, has a vibrant appeal and is a stimulating destination with a strong sense of partnership working.
Find out more information about this award here.
Weymouth have been recognised as being among the UK's very best green spaces by the Green Flag Award. Sandsfoot and Greenhill Gardens have received the prestigious award, which is the mark of a quality park or green space. More information about the ward can be found here.


Blue Flag is an international award presented to well managed beaches with excellent water quality and environmental education programmes. Weymouth is one of 71 beaches in the country to receive this award. Information about the Blue Flag can be found here.


Seaside Awards are presented to the best beaches in England and celebrate the quality and diversity of the coastline. 137 beaches have been given this award, with Weymouth Beach being one of these. More information about this award can be found here.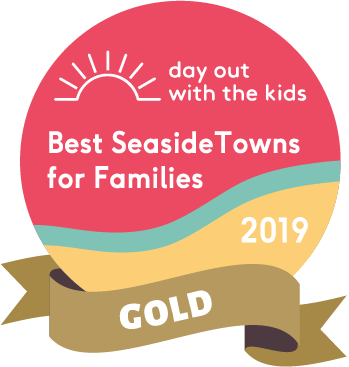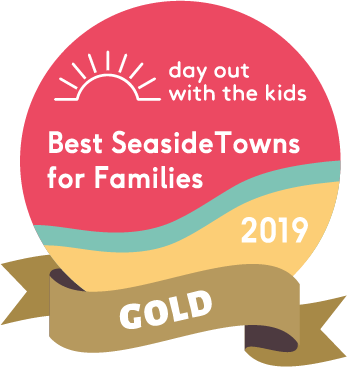 Weymouth has been ranked as the 4th best seaside town for families in the UK by dayoutwiththekids.co.uk. This puts Weymouth in the prestigious Gold category, which is awarded to the 10 most clean, safe, fun and beautiful seaside towns in the country. Click here to find out more about this award.
Best-selling magazine Cosmopolitan ranked Weymouth as the number one beach for a UK staycation. This decision was influenced by data from TripAdvisor, the full article can be found here.