Events
Weymouth is proud to host over 150 events throughout the year, embracing the area's rich diversity of facilities and natural venues.  From family festivals, sporting challenges to art and craft shows these are an abundant part of the annual calendar.
Whether casual visitor, enthusiast or participant there is plenty of inspiration, adventure and interest for you, all mixed with a warm blend of local hospitality, enthusiasm and passion.  Take a look through the Calendar which is sure to excite, entertain and create memories.
Advertise your Event for free – please CLICK HERE to complete the short form.
2023 Events Poster – now available to download and view.

WANTED
20 October @ 7:30 pm

-

10:00 pm

£16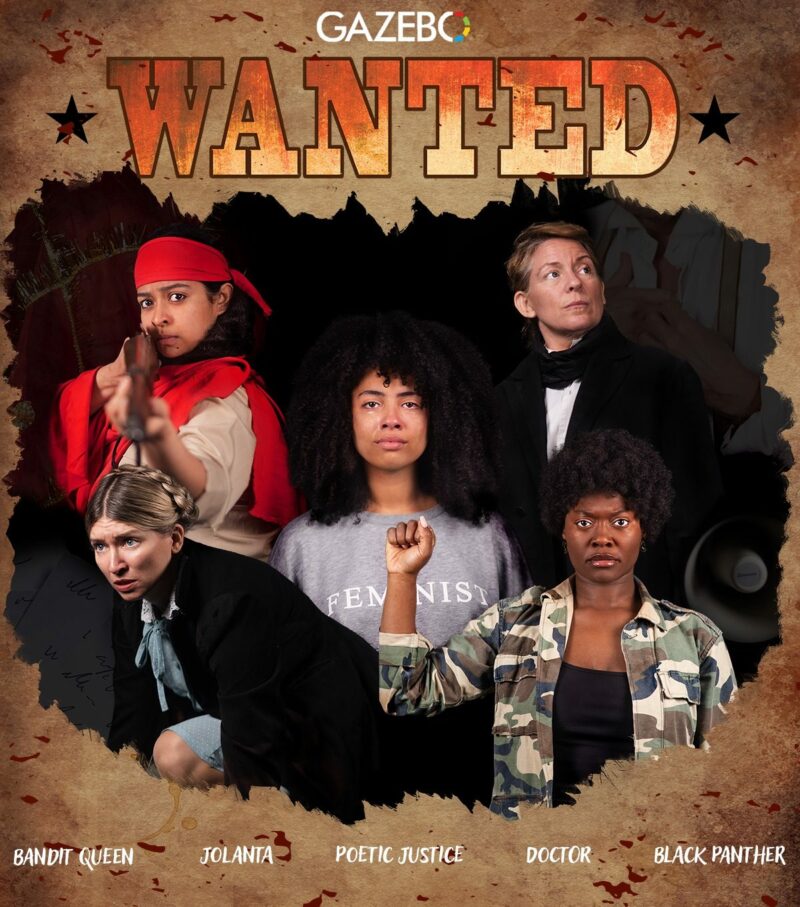 In the midst of a time of uncertainty, division and political unrest, a young woman wrestles with her own isolation and call to respond……
WANTED explores the stories of four extraordinary ordinary women who share a passion for standing up for what is right!
This powerful new play features an array of historical figures; Irena Sendler, who rescued more than 2,500 children from the Warsaw ghetto during the Nazi occupation; Olive Morris, British Black Panther and avid activist for women and squatters' rights; Phoolan Devi, the fearsome Bandit Queen, and Dr James Barry, a woman way ahead of her time,
Written by Tonia Daley-Campbell, Therese Collins and Gazebo Artistic Director, Pamela Cole-Hudson, and featuring a cast of 5, WANTED is played out in Gazebo's inimitable style; powerful drama littered with humour, honesty and heart.
'We have to respond to what is happening. The only other option is to ignore it'
GAZEBO are a National Portfolio Organisation 2023-2026
Throughout the Year
Park Run

Weekly Saturday morning 5k Park Run, 9am. Free to join, register online.

Junior Park Run

Weekly Sunday morning 2k Park Run, 9am.  Free to join, register online.

Weymouth Libraries

Join regular fun events for the whole family at libraries in Weymouth, including story times, rhyme times, chatterbooks and more. More information on the town's libraries can be found here.

Radipole and Lodmoor RSPB Reserves

Walks and family fun days are held throughout the year.

Weymouth Football Club

Catch up on all the big matches here. All events are subject to change / cancellation due to weather / operational constraints. Please check details before travelling. All information correct at time of entry. For the latest information, please refer to our Facebook and Twitter pages.