Meet Your Councillor – Gill Taylor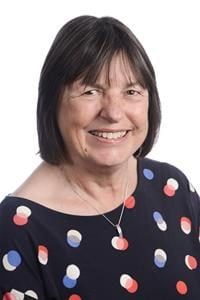 Name: Gill Taylor
Ward you represent: Westham West
Any committee roles? Full Council, Environment and Services Committee and Community Champion
Tell us a little bit about yourself:
"I am married and have 4 children; two of my own and two are my husband's from a previous marriage. I've lived in Weymouth in the same house for more than 40 years and although originally from the Midlands I love Weymouth and Dorset and would not want to live anywhere else."
What motivated you to become a councillor?
"I had a desire to give back to society after years of not having time to do so. Also there are so many people who need help and don't have people they feel they can turn to."
What do you enjoy most about the role?
"Helping residents – I can't always get the resolutions that residents would want but I help wherever I can and where what is being asked for. If this is not possible then I'm there to explain why what is being asked for cannot be done."
What's the most frequent issue you deal with in your ward?
"Housing issues whether that be where residents are becoming homeless or they are in unsuitable accommodation or there is an issue with their current accommodation which they are having problems resolving. This is not a Weymouth Town Council issue but I can deal with these through my role as a member of Dorset Council. These issues are usually complex and very time consuming."
Do you have any advice for anyone thinking about becoming a councillor?
"Come and talk to any of us; it is the most varied, most rewarding voluntary job anyone can have but contrary to social media, all of us work hard and none of us get rich doing it."
How can people contact you if they have an issue to raise? Just give me a call or email me by visiting Weymouth Town Council's website for more details.
ENDS