Meet Your Councillor – Howard Legg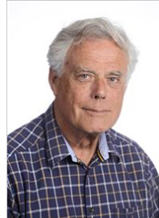 Name: Howard Legg
Ward you represent: Upwey and Broadwey
Any committee roles? Member of Finance and Governance. Chair of Appeals.
Tell us a little bit about yourself:
First elected as a local councillor in 1988 representing central Weymouth wards. I retired in 2013. I have been the Mayor of Weymouth & Portland twice and brief holder covering preparations for the 2012 Olympics, sailing events. I was then elected again for Upwey and Broadwey in 2019 for the reorganised Dorset Unitary and Weymouth Town Councils. Retired teacher at Wey Valley School, and a retired business owner.
What motivated you to become a councillor and what do you enjoy most about the role?
I believe I could do better. Access to information and exercising responsibility diligently. Helping others, as individuals or organisations to achieve their desired objectives.
What's the most frequent issue you deal with in your ward?
Flooding and the condition of the roads.
Do you have any advice for anyone thinking about becoming a councillor?
Be aware of what you want to achieve and note that to do that, you'll need to work with others.
How can people contact you if they have an issue to raise?
Contact me by visiting Weymouth Town Council's website for more details. Email preferred to phone.
ENDS