Meet the team: Freya
Freya is the council's Democratic Services Officer.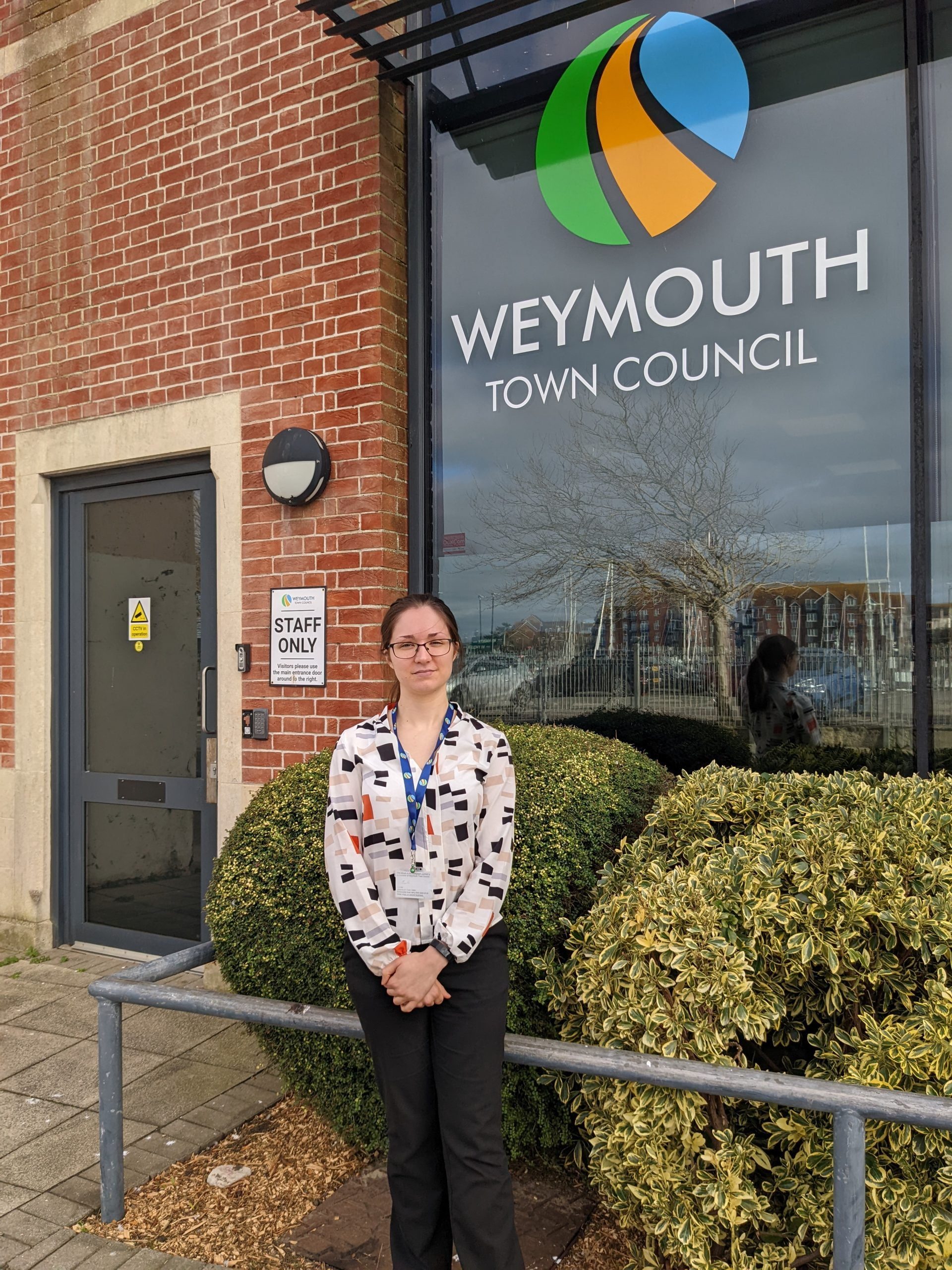 "As Democratic Services Officer I oversee the smooth running of the Council's committee meetings, from assisting with the preparation of the agenda, through to typing up the minutes afterwards.
This involves working closely with colleagues across the Council, from parks and open spaces to property management, as well as with Councillors and members of the public.
I love being able to engage with so many different aspects of the Council's work and learning about everything we're working on."
What's the most common question you get asked?
"Unfortunately some are ones the town council cannot answer. This is because some emails and phone calls are actually enquiries about Dorset Council services. For example, common types of questions are about bin collections, change of address, queries about benefits and housing, and parking permits."
"But I also help with all enquiries about Weymouth Town Council services. These include events and celebrations, to cemeteries, public toilets, allotments, parks, gardens, and the beach and promenade to name a few.
This means I need to know who everyone in the council is and what they do, so I can get every enquiry to the right person. It also means having a good knowledge of what Weymouth Town Council is responsible for because some services in Weymouth are under Dorset Council's authority."
"Before I started working at the Weymouth Town Council, I had no idea how much it is that we do. Unfortunately, lot of people do not realise that you don't have to be a Councillor to have your questions answered or your voice heard. We are always open to working with the public in getting issues solved, or at the very least pointing them in the right direction."
Freya, who has lived on Portland her entire life, says her favourite thing about working for the council is… "I love the variety of work we do, which means that no two days are the same. Even though it is office-work, I get to talk to a whole range of people, from younger residents, to older residents, and also visitors to the town. I speak with people who have only just moved to Weymouth to people who have lived here all their lives!"
For a full list of services provided by Weymouth Town Council visit www.weymouthtowncouncil.gov.uk/services