Weymouth Witch Hunt
Weymouth Witch Hunt
26th October 2019 – 2nd November 2019All day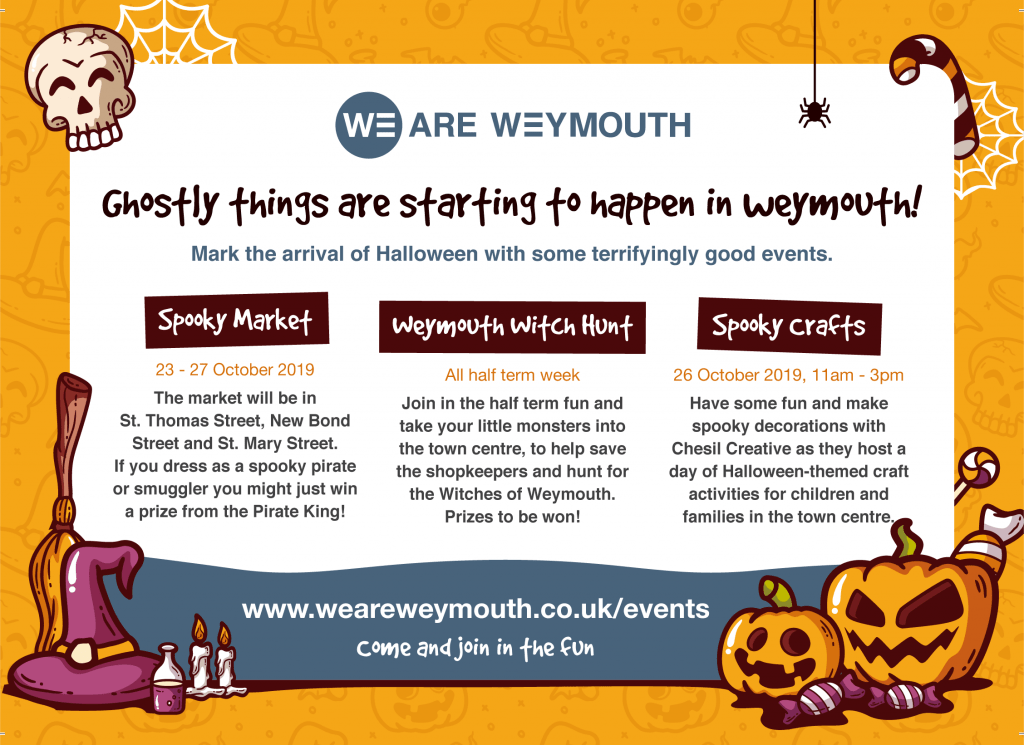 Throughout the Town Centre.
Ghostly things are happening in Weymouth!
All half term week join in the Weymouth Witch Hunt.
Take your little monsters into the town centre, to help save the shopkeepers and hunt for the Witches of Weymouth. Prizes to be won!
Entry forms available at the BID Office, Belles Bakers, Chalbury Corner Store and from the BID's website.
The Weymouth Witch Hunt  – Supported by The Weymouth BID.