Christmas Day Harbour Swim
Christmas Day Harbour Swim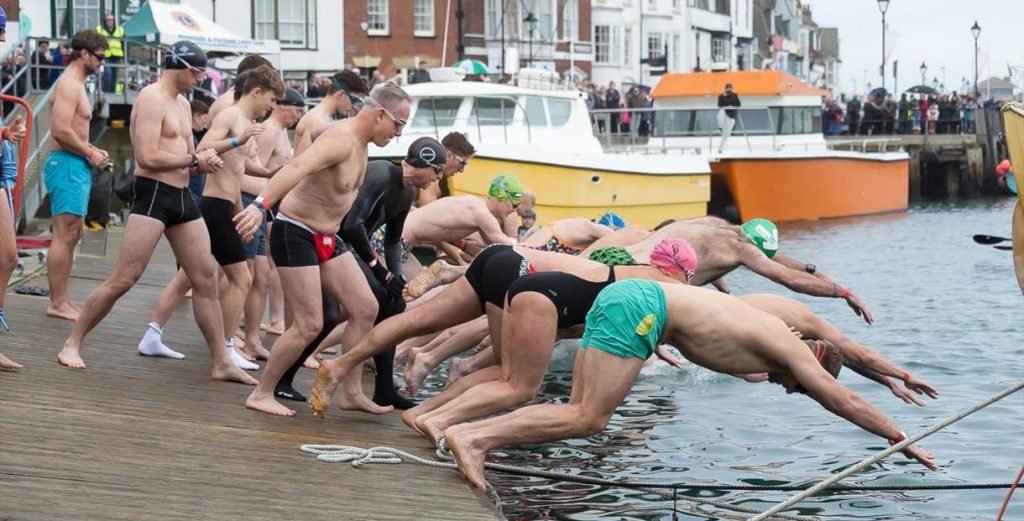 Every year thousands of people line the harbour at Weymouth to witness this annual Lions event which has become a landmark event for the town.
It all started back in 1948 as a bet between two friends, Dill Laker (Landlord of the Duke of Cornwall public house) and Reggie Bugler (a local taxi driver). It has grown over recent years to be a great way to raise much needed cash for local charities.
For those brave enough to suffer a Christmas morning dip, the 70 metre plus distance starts from the cove on Trinity Road and finishes across the water opposite the Harbour Master's office on Custom House Quay. Swimmers are split into up to 10 groups of 50, with some swimmers racing across the distance in just a few minutes.
It's estimated that spectator numbers were well over 2,000 last year and supported a total of 250+ determined swimmers.
To purchase a ticket to participate in this year's swim, click here.