Christmas Day Harbour Swim
Christmas Day Harbour Swim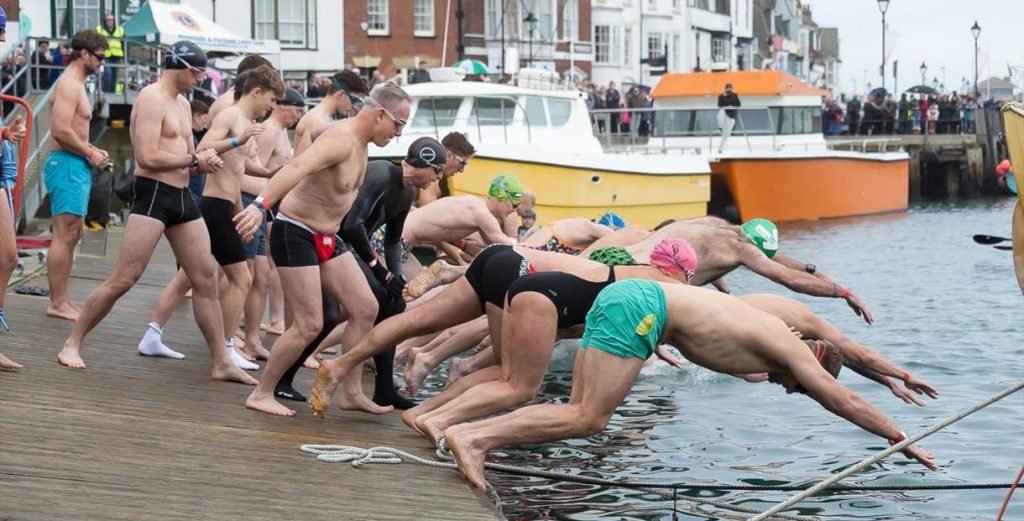 Every Christmas Day thousands people join the Weymouth Lions Club for the Annual Weymouth Harbour Swim. 400 daring swimmers took the plunge last year, which was an all-time record for this popular event. They raised an incredible £20,000 for their own charities and good causes.
To guarantee your space, pre-register online at www.weymouthlions.co.uk  
Limited availability on the day registration from 9 am.  If registered you need to arrive by 10:15 am and the first swim is at 11:00 am.