CANCELLED Matchstick Fleet Exhibition
CANCELLED Matchstick Fleet Exhibition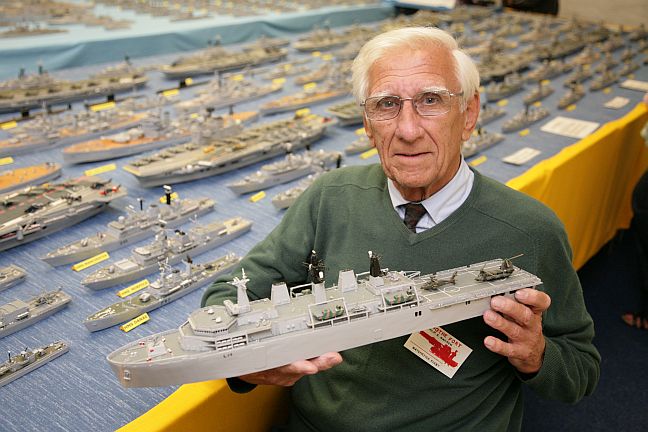 This event has unfortunately been cancelled due to the coronavirus (COVID-19) outbreak.
It might take more patience than most of us have, but Mr Warren's steady hand is something of a natural talent. Come and be amazed at the detail and accuracy of the scaled replicas of modern warships made entirely from matchsticks and matchboxes.
But these aren't just static models! With rotor blades that spin on the aircrafts and radars that move on the ships, you are awestruck by the detail and accuracy in each and every model.
Based on drawings, plans and photographs of the real ships, visit the exhibition and compare the many warships all in one room. Each model is flat bottomed so to look as though it is floating on the sea, made authentic by the blue display.
A display that has taken one man a lifetime to build fills the whole of our exhibition area, and is returning to the Nothe Fort for you to see. Included within the normal entry charges, it is an exhibition not to be missed, placed within the authentic setting of Weymouth's Museum of Coastal Defence.
Open during normal opening hours.