Weymouth, located at the heart of the spectacular Jurassic Coast World Heritage Site is host to over 200 events, festivals and activities throughout the year.
Use our calendar below to find out more about events taking place in Weymouth or take a look at our 2020 Events Programme.
Submit an event by visiting /events/community/add

Weymouth Middle Distance Sprint Distance Triathlon
June 27
Charges vary to take part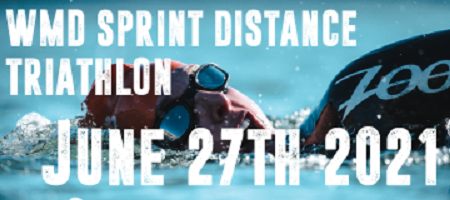 The Details
The WMD event will consist of three separate races, a sprint, a classic and a half iron distance triathlon.
With race HQ based at Weymouth College.
The swim will be an open water affair in the beautiful blue waters of Weymouth Bay.
The rolling cycle course will be a fast one for all three events with the route taking in some breathtaking scenery. The bike route for the Half Iron course will be taking place on mainly long flat'ish (as best we can do in Dorset!) roads.
The run will be a short blast around the Lodmoor nature reserve for the sprint and Classic and just ever so slightly longer for the half.
All three events will have awards for the top three males and females and the top age grouper in each category.
Race mementos will be given to all who finish the race.
The Swim
750m Sprint – 1500m Classic – 1900m Middle Open water sea swim in the amazing blue waters of Weymouth Bay
The Bike
20k Sprint  – 40k Classic – 91k Middle Beautiful scenic routes on each event and each a totally unique experience
The Run
5k Sprint – 10k Classic – 21k Middle Amazing views around the Lodmoor Nature Reserve and moor for each route