Events
Weymouth is proud to host over 200 events throughout the year, embracing the area's rich diversity of facilities, parks and open spaces.  From family festivals, picnics in the park, sporting challenges to art and craft shows, there is always something to do.  Take a look through the Calendar which is sure to excite, entertain and create memories.
Advertise your Event for free – please CLICK HERE to complete the short form.

A Morning with the Bearded Tits (Reedlings) at RSPB Radipole Lake
27 September @ 8:00 am

-

10:00 am

£10.10 – £12.50
Come and witness the unusual feeding habits of this rare reedbed resident at RSPB Radipole Lake.
As autumn gets underway, our wildlife faces many challenges.  At RSPB Radipole Lake nature reserve, one of the more elusive reedbed residents has to change its diet completely in order to survive the long, cold winter.  The bird in question is the strikingly beautiful and rather comically named bearded tit.
The reserve is home to a large number of bearded tits who, like many other birds, spend the summer months feasting on insects.  However, to avoid having to migrate south in winter as birds such as swallows and warblers, the bearded tits change their diet to reed seeds in winter.  The seeds are extremely tough so the birds use a nifty trick to make the seeds easy to digest – they eat grit.  And the RSPB has come up with an ingenious way to help the hungry birds.
Bearded tits don't have teeth, and their bills aren't built to crack open the tough shells, so they also have to eat grit which grinds the hard seeds into a digestible pulp.  Here at Radipole Lake, we put the grit out on trays so the birds can easily access what they need.  This results in a great opportunity for you to see bearded tits up close.
As any bird watcher knows, seeing a bearded tit in the wild can be extremely difficult and is always a thrill.  Late September and October are the main times for the birds to come down to the grit trays, as this is when they make the transition from eating insects to eating reed seed.
Bearded tits are rare birds and they need reedbed to survive in and make their home.  Although they are here all year round, at this time of year there is a much better chance of seeing them.
We'd love to show you around the reserve and have go at spotting these beautiful birds.
Advanced booking essential, click here to buy tickets: https://events.rspb.org.uk/browse?filter[schedule]=1190
RSPB Member – £10.10
Non-RSPB Member – £12.50
Photo credit: Ben Hall (rspb-images.com)
Throughout the Year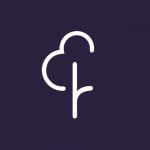 Park Run
Weekly Saturday morning 5k Park Run, 9am.  Free to join, register online.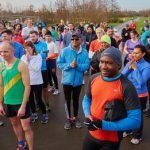 Junior Park Run
Weekly Sunday morning 2k Park Run, 9am.  Free to join, register online.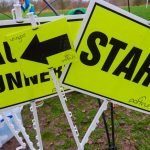 Weymouth Libraries – Join regular fun events for the whole family at libraries in Weymouth, including story times, rhyme times, chatterbooks and more.  More information on the town's libraries can be found here.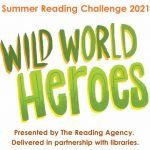 Radipole and Lodmoor RSPB Reserves – Walks and family fun days are held throughout the year.
Weymouth Football Club – catch up on all the big matches here.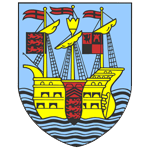 All events are subject to change / cancellation due to weather / operational constraints.
Please check details before travelling. All information correct at time of entry. For the latest information, please refer to our Facebook and Twitter pages.